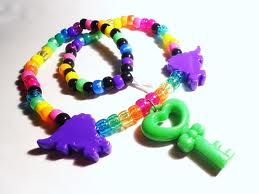 On June 12, West Hollywood will host its annual Rainbow Key Awards to recognize people and groups that have made outstanding contributions to the gay and lesbian community.
This year's ceremony will be held at the City Council Chambers, located at 625 N. San Vicente Blvd.. There will be a reception at 6 p.m., followed by the awards program at 7 p.m.
Each year, the City Council selects award recipients following recommendations made through a nomination process overseen by the city's Lesbian and Gay Advisory Board..
This year's Rainbow Key Awards honorees are:
Asian/Pacific Gays and Friends, a non-profit social and educational organization for gay Asians and friends who share an interest in Asian cultures and experiences;
Jeffery Bowman, creator and producer of Legendary Bingo, one of the longest running and most successful events in Los Angeles, raising $6.5 million for charity over the last 20 years;
Rabbi Lisa Edwards, rabbi of Beth Chayim Chadashim since 1994, who has worked for decades to make the Jewish community a more welcoming place for gays, lesbians, and transgender Jews;
Jake Mason, founder and president of WeHo Dodgeball, the largest LGBTQ dodgeball team in the country, providing a rotating membership of thousands with fun and competition using soft rubber "no sting" balls;
Mecca LA Hosted by Kelly Gilliam, providing free bi-monthly events for the Lesbian, Queer, Non-Binary, and Women who love Women community; and
Project Angel Food, which began in response to the AIDS epidemic and expanded its mission to include anyone with a life-threatening disease; now serving 600,000 meals each year, free of charge, to chronically and terminally ill people throughout Los Angeles County. Project Angel Food has served more than 11.5 million meals since their founding in 1989.
The city in 1990 began presenting Rainbow Key Awards to people and organizations that have made outstanding contributions to the LGBTQ community. Previous honorees have included activists, artists, civic leaders, educators, community organizations, and many others. Contributions, whether by an individual or a group, may be in many forms, including the arts, community action, humanitarian action, sports, medicine, armed services, leadership potential, benefit to the global gay and lesbian community, or in other ways. More than 155 Rainbow Key Awards have been presented over the last 29 years.