The West Hollywood Toastmasters Club (known as WeHoT) is celebrating its 10th anniversary on Monday.
WeHoT was founded in 2009 by long-time Toastmaster Lance Webster, with support and assistance from the L.A. Gay and Lesbian Chamber of Commerce. Toastmasters clubs worldwide feature training and experience in public speaking and organizational leadership.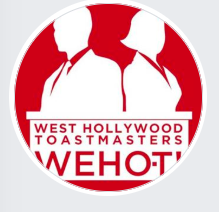 WeHoT is one of more than 200 clubs in Toastmasters District #1, which stretches from Mulholland Drive to Long Beach, and from Hollywood to Santa Monica.
The club has been awarded Toastmaster's "President's Distinguished" status for its district for all its ten years, and in 2016-17 was the named "Club of the Year."
The club will celebrate its anniversary from 7 to 9 p.m. at the Community Center at Plummer Park, 7377 Santa Monica Blvd. The celebration, open to everyone, will include a speech by Webster about the club's founding and its benefits to West Hollywood and the LGBT communities. There also will be what the club describes as a "very unique version" of Table Topics, which involves brief impromptu speeches by club members.
Those planning to attend are asked to RSVP by emailing brainyday@aol.com.