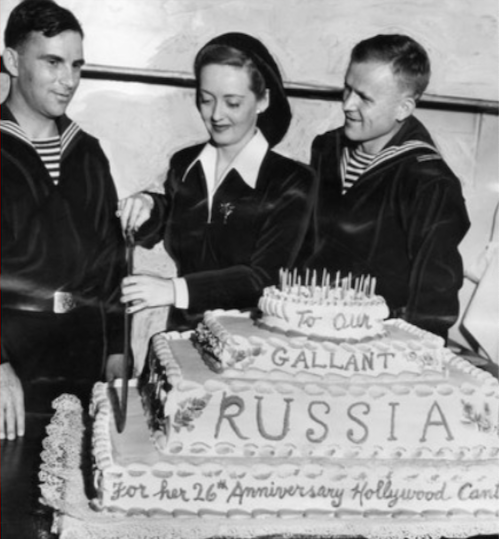 The history of Russians and Russian-speaking people in West Hollywood will be chronicled in a week-long exhibit opening Saturday at Fiesta Hall in Plummer Park.
The exhibit, "Exiles, Protestors, Envoys: Russian History in Photographs," is curated by Sasha Razor. Others involved in putting it together are Gala Minasova, co-curator and archival producer ; Eya Ozerova, guest artist and installation specialist, and Ivan Podvalov, historical researcher.
An announcement of the exhibition says that it "traces the history of Russian immigration to Los Angeles from the early 1900s to the dissolution of the Soviet Union in 1991. In doing so, it focuses on the following three categories: Exiles, protestors and envoys, both cultural and political.
"Exiles includes diverse groups of migrants, from the Russian sectarian settlement in Boyle Heights in the 1900s and the White Emigre colony in Hollywood established in the 1920s to the Refuseniks who began arriving in Los Angeles in 1971. Protestors brings to the fore the intersectional LA-based groups that spoke out against Soviet power: American activists, as well as people of Polish, Ukrainian, Lithuanian, Korean, Armenian, Afghan, and Jewish heritage. Envoys focuses on the role of cultural and political diplomacy in the history of Los Angeles. During the escalation years of the Cold War, when no cultural contact seemed possible, there were individuals, groups, and delegations that facilitated understanding between the two countries. These themes of exilic identity, protests, and diplomacy speak volumes about our own context and time."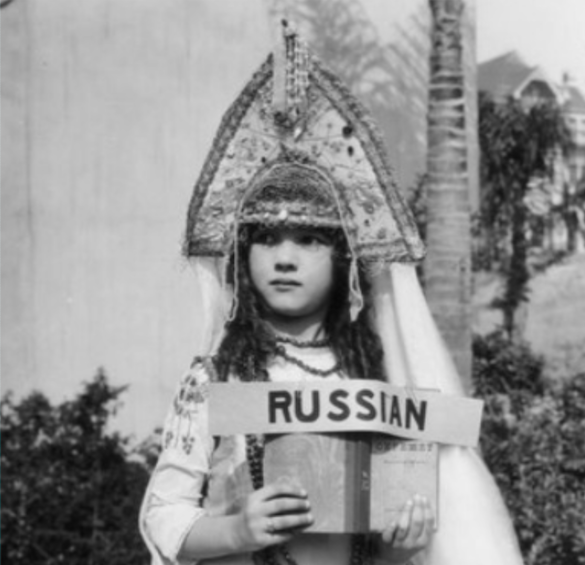 "Holding this exhibition in Plummer Park harbors special meaning. The park, which dates back to 1874 when the land was acquired by Eugenio Plummer, was purchased by the City of Los Angeles in 1937. Located in the heart of West Hollywood's Russian community, Plummer Park has been a contact zone for immigrants of several waves and symbolizes the transience of time. The multicultural community surrounding the park embodies the values of diversity, intersectionality, and inclusiveness."
"The Russian immigration to Los Angeles is entering its museification stage," says the announcement.
This exhibition was created with the support of the Russian Advisory Board and the City of West Hollywood and features images from five different archival collections: The Library of Congress, Los Angeles Public Library, UCLA, USC, and the United States Holocaust Memorial Museum. The timeline for the Russian community of Los Angeles was imagined and developed by historian Ivan Podvalov. http://russianlosangeles.org
There will be an opening event at Fiesta Hall from noon to 2 p.m. with a curated tour beginning at 12:30 p.m. The exhibit will be open all day on Sunday, May 19, and from 11 a.m. to 1 p.m. through May 20. Fiesta Hall is located on the west side of Plummer Park facing North Vista Street.