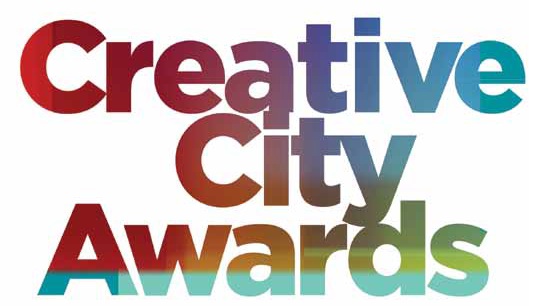 The West Hollywood Chamber of Commerce (WHCC) will host its 36th annual Creative Business Awards event on Nov. 21 at the 1 Hotel West Hollywood, at 8490 Sunset Blvd. The festivities begin at 6 p.m. with a reception and silent auction sponsored by the Beverly Center and ends with an after-party sponsored by Capitol Drugs.
Each year the Chamber celebrates businesses that its members decide have shown innovation and creativity in their business model. The nominees are selected by their fellow Chamber members and the winners are voted by the WHCC Membership and announced at the event.
The 21 nominees, each of which must be a Chamber member, are in seven categories. The categories are:
Creative Concept (a business that is an innovator of a new concept, product or service),
Corporate Innovation (a business that has shown innovation in its corporate business model),
John Chase Art & Design (a business that falls into the categories of art, film, performance art, fashion, design, architecture or any other creative arts realm),
Creative Communications (a business within public relations, marketing, outdoor media, branding, televisual arts, copyrighting, technology, social media, graphic design, writing etc.),
WeHo Attraction Award (a business that attracts people to the West Hollywood area, or caters to the visitor and tourism market),
Creative Community Service (a business or individual who has shown exemplary service to the community philanthropically, or as a volunteer, an ambassador, a non-profit or a representative of government),
Innovative Sustainability (a business that seeks to innovate green, sustainable products/services and is environmentally friendly, while striving to forward global social progress.)
This year's Legacy Award will be presented to Jamie Adler. Adler has been involved in West Hollywood for decades. She continues to manage Phyllis Morris Originals, a company founded in West Hollywood by her mother, Phyllis Morris, in 1958. Adler was a founding board member of the West Hollywood Design District and for more than a decade has served on the board of Visit West Hollywood (now the West Hollywood Travel + Tourism Board), a marketing organization for the city.
More information about the event, including sponsorship opportunities and purchase of tickets, can be found at www.wehochamber.com or by contacting Lauren Goldstein, at (323) 650-2688 or lgoldstein@wehochamber.com.