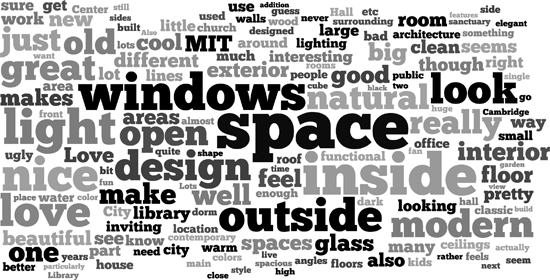 The Design Review subcommittee of West Hollywood's Planning Commission delayed defining what the word "exemplary" should mean in terms of architectural design standards during a special meeting on Thursday, opting instead to give that task to the new Design Team the city's Planning and Development Services Department expects to hire within the next few months.
Planning Commissioners and the public alike have been requesting a definition for "exemplary" for years. Those calls have grown more urgent in recent months when several Commissions have rejected projects, at least in part, because they felt the designs were not "exemplary."
Merriam Webster's Dictionary defines "exemplary" as "deserving imitation" or "deserving imitation because of excellence." However, Gwynne Pugh, the city's current urban designer, felt the word should merely mean "good" as far as the city's design standards go. Commissioner Sue Buckner suggested it should mean "better than good."
Pugh and WeHo-based architect Ed Levin explained the city began using the term "exemplary" about 15 years ago simply as a way to encourage better designs. The late John Chase, who was then the city's urban designer, would tell architects something wasn't "exemplary" to nudge them to try harder with their designs.
At first, there were no specific parameters for "exemplary," but over time, to discourage multi-story commercial projects with flat front façades (i.e., just a tall, straight wall), the city gave "exemplary" status to projects that incorporated a six-foot step-back on the upper floors, thereby breaking up that flat front façade.
After Chase's death in 2010, the city continued using the term "exemplary." However, its use became more arbitrary and gradually evolved to mean something closer to "extraordinary."
Commissioner Rogerio Carvalheiro, an architect by profession, was one of the Planning Commissioners pushing for a definition of "exemplary." However, he said after learning the history of the city's use the term, the lack of a definition no longer bothers him. He is content to allow the city's Design Team to determine it once they are hired.
However, deciding what is "exemplary" is subjective. As Commissioner John Altschul noted, what's "exemplary" to one person may be "average" to another, so finding words to define "exemplary" design will be a challenge.
Levin, who served on the Architectural Commission of the City of Beverly Hills for six years in the early 2000s, noted Beverly Hills solved the subjective problem by coming up with a quantifiable modulation standard. Levin reported Beverly Hills requires a certain percentage of a building's front façade be broken up and leaves it to the architect to decide how to break it up. That percentage varies from project to project, but is determined by the width and height of the building.
Resident Lynn Russell urged that neighborhood compatibility should be a consideration in whatever definition of "exemplary" they ultimately devise.
"It's not only the design of the building, but how it has a place and spirit of place in the neighborhood that makes it cohesive," Russell said. "These can be complete opposite stylistic things . . . everyone has different tastes, but you always know when something has been tastefully done."
Rear Setbacks on Sunset
Following the Design Review meeting, the full Planning Commission met briefly and voted unanimously to extend rear setbacks from five feet to ten feet on commercial properties on Sunset Boulevard that abut residential properties. A setback is the distance from the property line to the beginning of the building.
The purpose of this change is to create a larger buffer zone between big commercial buildings and neighboring residential areas. It also allows for more landscaping opportunities in the buffer zone. About 100 parcels on Sunset will be affected by the change.
Commissioners John Altschul and Sue Buckner recused themselves from the vote as they both live within 500 feet of Sunset Boulevard.