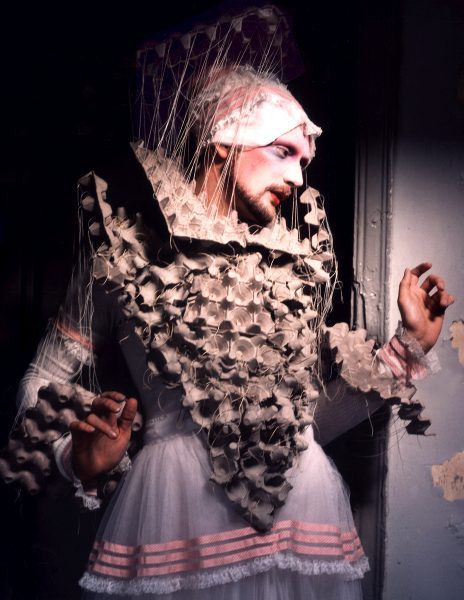 The California LGBT Arts Alliance is sponsoring a public discussion themed "Rubbish and Dreams: The Genderqueer Performance Art of Stephen Varble" with David J. Getsy, professor at the School of the Art Institute of Chicago and the curator of an exhibition of photos of Varble at the ONE Archives Gallery in West Hollywood.
The talk will take place on April 13 from 2 to 3:30 p.m. at the West Hollywood City Council Chambers, 625 N. San Vicente Blvd. It is co-sponsored by the City of West Hollywood's Arts Division. There will be reception following the event. Admission is free with free parking in the five-story structure behind the Chambers.
This talk is in conjunction with the current exhibition, "The Gutter Art of Stephen Varble: Genderqueer Performance Art in the 1970s, photographs by Greg Day," which runs through May 17 at the ONE Archives. The exhibit brings to light the work of performance artist Stephen Varble ( 1946-1984) through photographs taken by Greg Day of his costumes, performances and collaborations. Getsy, curator of both the ONE Gallery exhibition and Stephen Varble's 2018 retrospective exhibition in New York, will provide a behind-the-scenes overview of the exhibition and of Stephen Varble's life and work. Drawing on primary and archival research, he will tell the untold story of Varble's dynamic and disruptive career as a performance artist, playwright, filmmaker and video artist. Varble was antagonistic to commercialism and art's institutions, and he stormed galleries, boutiques, and banks in glamorous gender-confounding costumes made from trash.
Getsy also is an author whose books include "Abstract Bodies: Sixties Sculpture in the Expanded Field of Gender" (Yale 2015), "Rodin: Sex and the Making of Modern Sculpture" (Yale 2010), and the anthology of artists' writings, "Queer" (MIT 2016).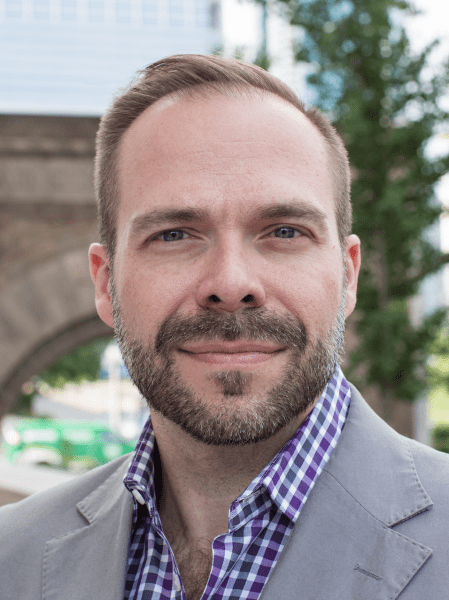 Greg Day is a Los Angeles based photographer, who was a collaborator with Stephen Varble, capturing the inventiveness and energy of his trash couture and costume confrontations in hundreds of photographs during 1975 and 1976. Day is also a curator, social justice advocate and artistic director of the California LGBT Arts Alliance. He was one of the founders of the Queer Cultural Center in San Francisco in the mid-​90's and served on its board until relocating to L.A. in 2001. While executive director of the California LGBT Arts Alliance from 2012-17, he significantly increased the organization's​ presence in West Hollywood and the L.A. region. Day's photographs document over 40​ years of LGBT life in California, New York and the American south.