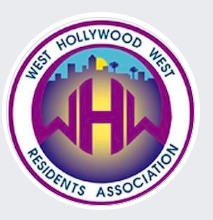 Residents of the West Hollywood West neighborhood are invited to attend this Wednesday meeting at which there will be an election to positions on WHWRA's board of directors.
The positions open are president, executive vice president, vice president, treasurer, and secretary. Anyone attending who is a resident of
the neighborhood can run for office
The meeting will take place from 6:30 to 8:30 p.m. at the West Hollywood Library Community Meeting Room, 625 N. San Vicente Blvd.
West Hollywood West is the residential area within these West Hollywood boundaries: La Cienega to Doheny and Melrose to Beverly Boulevard. The WHW community includes approximately one thousand residences.