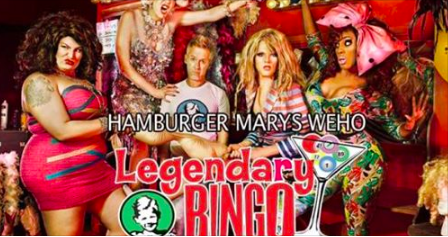 Hamburger Mary's will host a fundraiser for Handle with Care, a West Hollywood-based non-profit that makes and delivers care packages for the homeless. It will take place on Hamburger Mary's Drag Queen Bingo Night.
Those participating are asked to donate $20 to play bingo,
with proceeds for the games and a live auction going to Handle with Care.
The event will begin at 7 p.m. Those who want to attend are asked to call Hamburger Mary's at (323) 654-3800 in advance to make a reservation as seating is limited. Hamburger Mary's is located at 8288 Santa Monica Blvd. at Sweetzer.