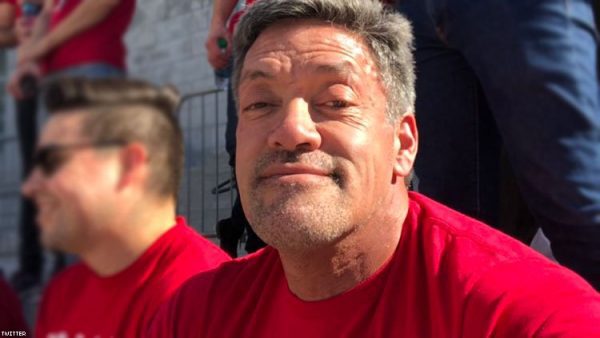 In what may be one of its most difficult decisions in years, the West Hollywood City Council on Monday will consider whether to censure fellow Councilmember John Duran for statements he has made in response to allegations of sexual misconduct by him.
The censure resolution was drafted by City Attorney Mike Jenkins after a request by the Council at its March 4 meeting that initially was opposed by Jenkins and Councilmember John Heilman. Heilman cited the contentious atmosphere that would be created by the Council's discussion of the resolution, which Duran has the right to contest.
The censure resolution states that "Councilmember John Duran has made statements in response to allegations of inappropriate behavior that are contrary to the City's policies and values. Specifically, Councilmember Duran has made statements:
"1. that suggest that there is a different standard of appropriate workplace behavior for gay men;
"2. that attempt to publicly shame his accusers;
"3. that include derogatory remarks about the ethnicity and physical appearance of his
accusers; and
"4. that trivialize alleged misconduct with a former employee that resulted in a
settlement between the City and former employee.
The statements referred to in the resolution stem from Duran's response that he engaged in sexually inappropriate conduct with members of the Gay Mens Chorus of Los Angeles, a non-profit group whose board he chaired for years. In the midst of outcries from GMCLA members and #MeToo activists, Duran resigned from his position as board chair and said he will leave the board in June.
Duran has denied the allegations, which were made by three young members of the Chorus. One accused Duran of sticking his fingers down his underwear. The others accused Duran of inappropriately touching them or making sexually inappropriate comments, given his leadership of the organization.
Duran has defended himself by saying the allegations could not be proved. Confronted with other allegations such as using his position as Mayor of West Hollywood to solicit sex on Grindr, the gay hookup app, Duran has argued that the sexual behavior standards that heterosexual men are supposed to adhere to in the workplace and elsewhere do not apply to gay men. West Hollywood, he has claimed in a radio interview about the allegations, is a "sex-based" city.
While private investigators hired by GMCLA could not verify accusations of misconduct by Duran, an investigator hired by the City of West Hollywood to look into allegations of misbehavior by City Council deputies did conclude that Duran made inappropriate comments.
In a lawsuit filed against Duran and the City of West Hollywood, Ian Owens, Duran's Council deputy, said Duran told him "I would bottom for you any day." Duran confirmed that he had hired Owens after meeting him on Grindr and having sex with him. The city settled that lawsuit, without admission of guilt by either the city or Duran, with a payment of $500,000 to Owens.
Duran has confirmed, and apologized, for a statement he said he made not long ago to Steve Holzer, the current GMCLA board chair, about Jason Tong, the young Asian man who had accused Duran of sticking his fingers down his pants.
"I was like, 'who the hell is Jason Tong?' I'd never heard of this guy," Duran said in an interview with a local writer for a blog called WeHo Times who is a friend of his. "He said he'd only been in the chorus for four months. He's brand new. I told Steve, 'I would confess if it was true. I'd never met this guy. I'd never spoken to him. I looked him up on Facebook and of course, he's a skinny Korean kid with pimples on his cheek and I was like, 'Steve, come on. Look at this guy. It's just not happening. It's not credible. I'd never even talked to him. I have no idea who this is'."
That statement drew criticism from a number of LGBT organizations, including API Equality-LA, an Asian and Pacific Islander LGBTQ community organization, which called on Duran to resign from the City Council immediately "amid his racist remarks towards the API LGBTQ community and accusations of sexual harassment."
The City Council resolution notes that the city's policies " specify that individuals who report or witness sexual harassment are to be treated with respect and dignity and should be free from any form of retaliation … (and) specify that all individuals have a right to be free from sexual harassment regardless of their sex, sexual orientation or gender identity and these policies apply to all city employees and city officials without exception.
It also references the damage that some Council members believe Duran has done to the city's reputation. "John Duran, as a Councilmember and an activist, is a well-known leader within the community and should understand the importance of living up to the high standards and heightened responsibilities expected of elected leaders in the City of West Hollywood," it says.
The resolution acknowledges Duran's right to express himself however he wants. But, it says, "Councilmember Duran has engaged in conduct and made statements contrary to city policy and conducted himself in a manner that demeans the office of Councilmember in the City of West Hollywood and for that we have concluded it is necessary to voice our rebuke."
At its March 4 meeting, which Duran did not attend, the City Council voted unanimously to deny Duran the right to travel on city business at city expense for one year, to deny him reimbursement for city-related expenses for one year and to remove him from a subcommittee appointed to oversee the city's involvement with Christopher Street West, the non-profit that hosts the annual L.A. Pride event. It also asked the City Manager or someone under his purview to review Duran's official emails and to sit in on any meetings Duran has with an employee at City Hall, an apparent response to allegations that Duran has made sexually inappropriate comments to city employees.
The City Council will meet on Monday at 6:30 p.m. at the City Council Chambers, 625 N. San Vicente Blvd., south of Santa Monica. Parking is free in the five-story structure behind the Chambers with a ticket validated in the lobby.