A wise man – my grandfather – would break out a great line when he heard complaining about an unfair situation: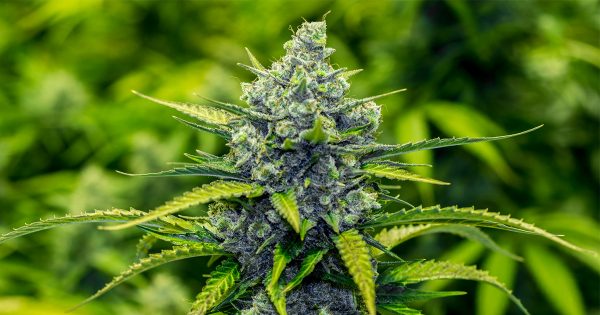 "There are only three 'fairs' in life: World's Fair, state fair, county fair."

Rex Branom's wisdom has been bouncing around my mind these last few days after learning about the drama behind two California cities awarding valuable commercial cannabis licenses to hopeful applicants. Because in Modesto and West Hollywood, there are legitimate accusations of how the processes were unfair.

OH NO, WEHO

Taking these developments in chronological order, let's begin with the Monday, Dec. 17 meeting of the West Hollywood City Council – the night before the city released its list of license winners.

Until then, the process had been cut and dried: Applications were due at the end of May for scoring by a panel of experts, then the top scores would win the licenses. At stake were 36 permits: eight each for adult-use retail storefronts, smoke/vape/edibles consumption lounges, edibles-only lounges, and delivery services; and four for medical dispensaries, which would join the four already in business.

Now, those four existing dispensaries – Alternative Herbal Health Services, Los Angeles Patients and Caregivers Group, MedMen Weho, and Zen Healing Collective – have been selling recreational cannabis since New Year's Day 2018, granted city permission to do so on the first day allowed in the state because no adult-use shops yet were licensed. As to be expected, all four applied for recreational licenses to make this temporary arrangement permanent.

But to everyone's shock, none of the four won. (They keep their dispensary licenses, though.) As mortified city staffers explained the ramifications to a stunned Council, and the existing businesses railed against the injustice of it all, it was clear West Hollywood had bumbled into the governing equivalent of mailing itself a package bomb.

For one, because the four adult-use licenses are temporary, expiring in early 2019 (and since extended to July), combined with the reality that none of the newly-allowed shops would be opening until late in the year, West Hollywood appears doomed to have no recreational shops for a span of months.

Then, no matter how the Council decides to fix the problem, some set of business owners will be furious. If it's decided the existing dispensaries can sell recreational after all, giving the city 12 retail storefronts, the eight new winners could accurately claim the value of their licenses just dropped by one-third AND they now must compete against existing businesses. Yet if the city holds fast and says, "Them's the rules," then the four dispensaries can say they're losing all of their recreational customers because of bureaucrats' short-sightedness.

If West Hollywood City Hall gets its hands on a hot tub time machine, the obvious fix would be to announce last spring that the four dispensaries stepping up to serve recreational customers automatically would be receiving adult-use licenses. But without such a solution, it's safe to assume only one thing: There Will Be Lawyers.
OH NO, MODESTO

On Wednesday Dec. 19th, the action was in this Central Valley city, with as many as 10 storefront licenses up for grabs. But Modesto put a twist on its application process. Let's go to the local news coverage:

"Each of the 20 cannabis retail applicants underwent a multi-step vetting process that included submitting business plans, undergoing background checks, providing financial disclosures, establishing security plans and completing face-to-face interviews. They were then given technical scores and community benefit scores, which were compiled into their final scores."

So far so good. High scores win the licenses, right?
Wrong.

"… (T)he council's Ad Hoc Cannabis Committee … along with city staff, recommended eight retail cannabis businesses as finalists…"

That's correct: The ad hoc committee was under no obligation to reward the leaders – and in a few cases, they didn't. Denied were the applicants ranking 3rd, 4th and 7th, while licenses were awarded to those who placed 10th, tied for 11th, and 13th!

Why? Because, reasons.

"City staff said the committee also took the diversity of operator backgrounds, variety of operational sizes, business locations and general neighborhood and safety impacts into account."

In other words, after the initial scoring there was more scoring – but this round didn't have any points (or transparency). Just… reasons. And the reasons weren't consistently applied, either. Otherwise, how to explain the recommendation to allow a pair of retailers to open literally across McHenry Avenue from each other?

As could be expected, the teams scoring near the top (some of which spent tens of thousands of dollars on properties) yet still leaving Modesto empty-handed are furious and complaining, in the words of the reporter from the Bee, "the permitting process was unfair."

As Grandpa Rex would point out, the Stanislaus County Fair is held every July.

Yet West Hollywood wishes it had thought of the same process.
NOW WHAT?
As California's cities and counties finally start handing out licenses, we're going to see massive inconsistencies in who wins and who doesn't, as scores of governmental bodies fumble in the dark for an approach that works.
Some localities will follow WeHo in going by the scoresheet, even if the consequences are counterproductive. Other places will embrace Modesto's use of their elected officials as a backstop, despite the chances for results that are opaque at best or, at worst, fixed. And in a few spots here and there, they're picking winners through a lottery and letting the market and/or God sort it out.

Personally, I think the best process would be a combination of letting the scoring system have the final say but only after giving added weight toward the qualities Modesto used to make its recommendations.

You want diversity? Award points for that. Don't want soulless franchises snatching all the licenses? Then clearly say up front that small businesses will be given bonuses. (And if you want to avoid clustering the stores, follow Pasadena's example by declaring a limit of one retailer per council district.)

But before we can determine exactly what is a just system of distributing licenses, we need to know what doesn't work. If you know of a city or county where the application process is suspect, weird, or just plain unfair, please write me at mbranom@agatebiosciences.com. With enough reports from the field perhaps trends and patterns will emerge, and from those our industry can effect change by applying appropriate pressure at the appropriate points.

Until then, we must keep following the rules – even if the results are, to our eyes, unfair.