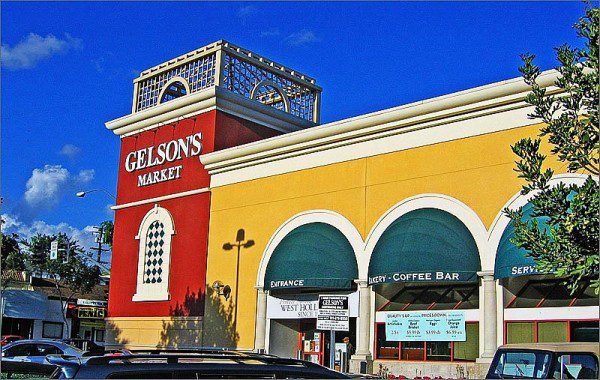 The property that is home to West Hollywood's Gelson's Market has been sold, but Gelson's isn't going anywhere.
Crosbie Gliner Schiffman Southard & Swanson LLP (CGS3) – representing buyer Safco Capital Corporation, a Los Angeles-based real estate investment firm – issued a statement today saying that the sale has closed.  Safco is paying  $25.25 million for the 1.25 acre lot that houses Gelson's Market, a 17,833-square-foot upscale grocery store. The site, located at 8330 W. Santa Monica Blvd. at Kings Road, was sold by Mayfair Realty Inc., an operating company that owns real estate in Los Angeles County, including three Gelson's Market locations.
David Swartz, the CGS3 partner who handled the deal, said the transaction was structured as a sale-leaseback. CGS3, a Southern California-based commercial real estate law firm, negotiated – on behalf of Safco – both the purchase agreement with the seller and the lease agreement with Gelson's Markets.
"This was an appealing deal for our client on multiple levels," Swartz said. "Gelson's Markets is recognized as one of the nation's premier gourmet grocery stores. Additionally, West Hollywood is one of the most vibrant, diverse and desirable locations in Southern California."
Founded in 1951 and headquartered in Encino, Gelson's currently operates 28 specialty grocery stores throughout California.