Just before 5:30 p.m. today Sheriff's deputies responded to a report of a suicidal man threatening to stab patrons at the 7 Eleven located at the corner of Hayworth and Santa Monica Boulevard .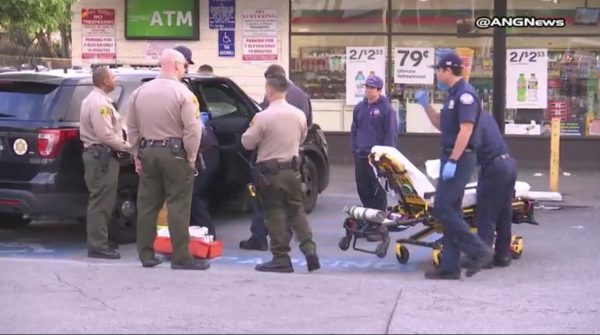 Officers arrived and found a man claiming to be armed with two knives. After being detained, he was transported to a hospital for a medical evaluation. The man appeared to be homeless.
This is the same location where a 7 Eleven patron was attacked with a hatchet last year and another man was found dead in his vehicle. West Hollywood sheriffs deputies are handling the investigation.