John Douponce, who has been the manager of three West Hollywood hotels and active in local non-profit and business organizations, has been named the director of operations and management at Puerto Vallarta Beach Club & Villa Verano in Puerto Vallarta, Mexico.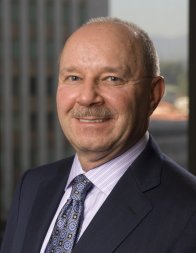 Douponce has left his position as general manager of the Chamberlain West Hollywood, where he oversaw a $15 million redesign of the hotel's 115 suites, lobby, hallway corridors, restaurant, meeting and event spaces, rooftop pool deck and bar. Douponce managed the Chamberlain for nearly six years.
For nearly three years, from June 2009 to January 2012, Douponce was the general manager of Le Parc Suite Hotel, which, like the Chamberlain, is owned by OLS Hotels & Resorts. His longest tenure was nearly 15 years, from January 1991 to July 2005, as general manager of Le Montrose Suite and area director of operations for all three OLS hotels.
Douponce also has managed hotels in Hawaii, Westwood, Burbank, Beverly Hills and Orlando, Fla.
His engagement with West Hollywood went beyond managing hotels. He was on the board of directors for the Foundation for AIDS Monument. He also served as vice chair and board member for APLA (AIDS Project Los Angeles).  He is was a member of the board of the West Hollywood Marketing & Visitors Bureau (now the Travel + Tourism Board) for 12 years and served on the board of the city Chamber of Commerce for 12 years.
In an email message to WEHOville, Douponce said he "will miss WEHO and many friends. I have been coming to PV for years and when the opportunity was offered to manage this private resort I could not pass it up. It is truly amazing. Over the years I have managed three of our hotels in WEHO, I feel really fortunate to have had that opportunity and made many friends over the years."