I speak as a resident who has lived in West Hollywood almost my entire life and at my present apartment since 1970. My children and grandchildren were born here. And as an active community member of West Hollywood, I strongly support YES on Measure B! Yes on Measure B will create a new revenue stream for city services, which includes funds for affordable housing, park improvements, art education, seniors and more.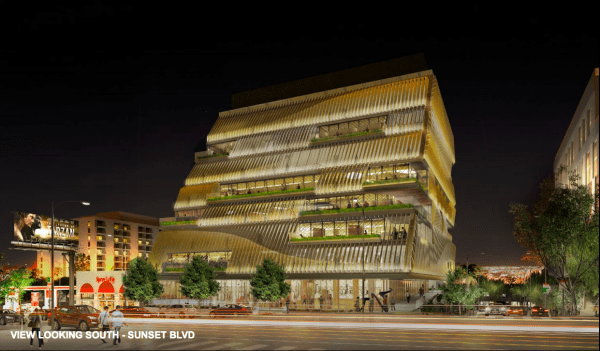 It is very unfortunate that a small group of individuals who are opposed to this wonderful development are misleading and providing unrealistic alternatives to residents of West Hollywood. Their main argument against the Arts Club is the need for more affordable housing in WeHo. Yes, there needs to be more affordable housing in West Hollywood; however, it is impractical to suggest that if the Arts Club is not built, then the site will be used to build affordable housing. It is not conducive to build affordable housing at this site nor is it guaranteed it will happen even if the Arts Club isn't built.
As most residents know, the Arts Club is being proposed at 8920 Sunset Blvd., current site of the Hustler store. There is currently NO housing on this site and there is none being taken away. The revenue the Arts Club will generate for our city along with the half a million dollars the Arts Club is contributing to affordable housing can be used to improve housing in West Hollywood. How fortunate are we that we will add half a million dollars to the city's Affordable Housing Trust Fund?! Not only that, but the Arts Club will bring us free rehearsal space for non-profit groups, opportunities for our WeHo talented photographers and/or artists to host showings without charge.
I've even experienced the opposition coming to my door on weekends giving me erroneous information insinuating we will lose EXISTING affordable housing, which is not the case, as there is no housing at the Hustler site.
Yes on Measure B will REPLACE the unsightly and outdated Hustler building with a beautiful, breathtaking architectural and environmentally sustainable cultural hub. Please join the City Council, Planning Commission, our local community leaders, and hundreds of residents and vote YES on MEASURE B! Where better to have this than the Sunset Strip known world-wide for arts and entertainment.