The Gay Men's Chorus of Los Angeles has lost one of its most prominent board members as it struggles with allegations of sexually improper behavior by its leadership and a budget shortfall that led the board to consider
filing for bankruptcy.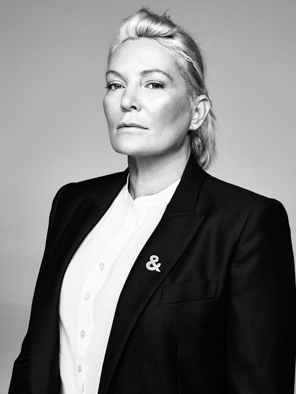 The board of directors held a closed meeting last night to discuss the issues. According to a post from GMCLA Chair John Duran, who is the mayor of West Hollywood, the board voted 12 to zero in favor of keeping GMCLA alive. Two corporate board members abstained from voting.
A story about the board meeting today published by the Los Angeles Times revealed that Ariadne Getty, the well-known LGBTQ activist and philanthropist confirmed, has resigned from the GMCLA board because  of the allegations.
"I have supported the GMCLA for over a decade and have a lot of love and respect for the dedicated volunteers and what they do for the community," Getty said in a statement emailed to The Times.
Getty is the granddaughter of J. Paul Getty and the president and director of the Ariadne Getty Foundation, https://www.ariadnegettyfdn.org/ which has supported organizations such as the Los Angeles LGBT Center and GLAAD.
"My sole wish for the GMCLA is that it flourishes by finding leadership that will restore sound financial footing and is a safe place for the incredible volunteers who spend so much of their time bringing joy to their audiences and enriching their lives."
A review of GMCLA's IRS tax returns shows that revenue, which had been growing steadily over the past five years, in 2017 fell 21% to $1.36 million. It was in January of that year that GMCLA hired Weedman, former senior vice president of the Wells Fargo Foundation, for the executive director's job. GMCLA also saw a 7.5% reduction in expenses in 2017. But with the decline in revenue, that still left the organization with a loss of $227,000. GMCLA's IRS 2018 tax return is not yet available.
Duran's leadership of GMCLA has helped it attract donations from companies that do business or seek to do business with the City of West Hollywood. Among the large donors have been Athens Services, the trash pickup company; Wells Fargo, the city's bank; and Combined Properties, the real estate developer. In recent months, while a city-appointed independent group evaluated applications for cannabis retail licenses, several cannabis retailers also began contributing to GMCLA.
However, as WEHOville reported in a story published on Jan. 27, the GMCLA board of directors became concerned about allegations that Weedman forced a then-20-year-old young man who was a Chorus member to perform oral sex on him. Another allegation was that Duran stuck his fingers told the waistband of another young Chorus member at a concert in Glendale.
The WEHOville story and one published by the Los Angeles Times prompted a flurry of other allegations of sexually inappropriate conduct by Duran.  A loose group of at least 50 members of the Chorus, which is composed of about 200 volunteer performers, is said to have been pushing the board to not renew Weedman's contract, which expires next month.  The group also has expressed concerns about Duran, who recently announced that he would step down as the Chorus' chair at the end of the summer season.
Duran also is being pushed to step off the City Council by organizations such as the Stonewall Democrats and local LGBT activists because of his sexual behavior. Duran has denied any inappropriate behavior, saying that those who have accused him should know to say "no" if they thought his behavior was wrong.