John Duran is stepping down as chair of the Gay Men's Chorus of Los Angeles after multiple allegations of sexual harassment and misconduct.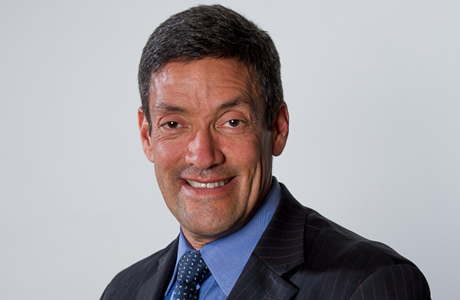 The decision by Duran was first reported by the Los Angeles Times. Duran, who is the mayor of West Hollywood, has said he will leave GMCLA this summer, the end of its 40th season. He has served 20 years with GMCLA, which puts on concerts and also has programs that support students in schools and juvenile detention centers across Los Angeles.
Duran was accused this year of putting his fingers down the waistband of the underwear of chorus member Jason Tong while they were changing clothes during a GMCLA performance in Glendale. Tong's complaint about the incident led to GMCLA hiring a private investigator to look into it. The investigator reported that he couldn't find evidence to support the allegation by Tong, who quit the organization. Duran denied that the incident took place.
GMCLA also has investigated allegations by another young man, reported by WEHOville last week, that Jonathan Weedman, the chorus'
executive director, forced him to have oral sex. Weedman has denied that allegation and a private investigator said he couldn't find evidence to support that.
WEHOville has obtained copies of online messages between members of GMCLA including allegations of sexual misconduct from another chorus member that led to his quitting the chorus. The messages include discussions about how to force Duran and Weedman to leave the chorus.
GMCLA held a meeting on Jan. 28 at which these issues were discussed. But some of those who attended the meeting criticized Duran and Weedman's handling of it.
"Executive leadership, you had but one job, to be gut wrenchingly honest and transparent with the stakeholders of this chorus sitting in a circle in those chairs Monday night," said a message from member Scott Daves.  "You failed. Instead you went into CYA mode and closed ranks around the good ol' boys network, and in doing so, have lost the faith and trust of myself and apparently, a sh-t ton load of members."
"It is now too late, those named by WEHOville MUST resign if we hope to start to heal and move forward. You TWO are too big of a liability both by association as well as the potential financial liability. Consider yourselves impeached, follow Nixon's lead, don't force a vote."
Duran has faced other allegations of sexual misconduct. The City of West Hollywood in 2016 paid $500,000 to Ian Owens, Duran's former City Hall deputy, to settle a lawsuit in which Owens claimed he was sexually harassed by Duran. Both Duran and the city denied those allegations. A private investigator hired by the city found no evidence to support the allegations but did report that Duran was known for making sexually inappropriate comments to city employees.
Duran is one of three gay members of the City Council and is known for being open about his sexual behavior. He has an account on Grindr, the sex hookup app for gay men, and is well known for his interactions there. During a trial over charges by former Council deputy Michelle Rex that she lost her job because of a decision inspired by the Ian Owens incident, Duran was questioned my Rex's lawyer about allegations about his conduct. Duran defended his openness about his sex life, saying that West Hollywood's history was one of sexual liberty, whether on the Sunset Strip or Boystown, the gay nightlife district. "Sexual discussions that happen in West Hollywood you're not going to see in West Covina, but it's pretty common in West Hollywood," he said. In a recent broadcast of a radio show that he hosts, Duran said of a proposal for a program to help sex workers: ""This would be really good for West Hollywood because we are a sex-based city."
The City Council last night voted to effectively extend Duran's 12-month term as mayor of West Hollywood for four months, meaning it will expire in September 2019. The vote came as part of a decision to realign various city appointments and terms as West Hollywood moves its city elections in 2020 to the state general election date.
Another issue GMCLA faces is financial. A review of its federal tax returns shows that revenue, which had been growing steadily over the past five years, in 2017 fell 21% to $1.36 million. It was in January of that year that GMCLA hired Weedman, former senior vice president of the Wells Fargo Foundation, for the executive director's job. GMCLA also saw a 7.5% reduction in expenses in 2017. But with the decline in revenue, that still left the organization with a loss of $227,000. GMCLA's IRS 2018 tax return is not yet available.
Under Duran's leadership, GMCLA has attracted donations from companies that do business or seek to do business with the City of West Hollywood, leaving some to wonder whether that would affect Duran's votes on issues involving those companies. Duran has said that his decisions on city matters are not influenced by whether or not a company donates to his favorite charitable organization. Among the large donors have been Athens Services, the trash pickup company; Wells Fargo, the city's bank; and Combined Properties, the real estate developer. In recent months, while a city-appointed independent group evaluated applications for cannabis retail licenses, several cannabis retailers also began contributing to GMCLA.