Empire Property Group has expanded its high-end residential portfolio with the opening of Empire at Norton, a new development at 8017 Norton Ave. just east of Crescent Heights.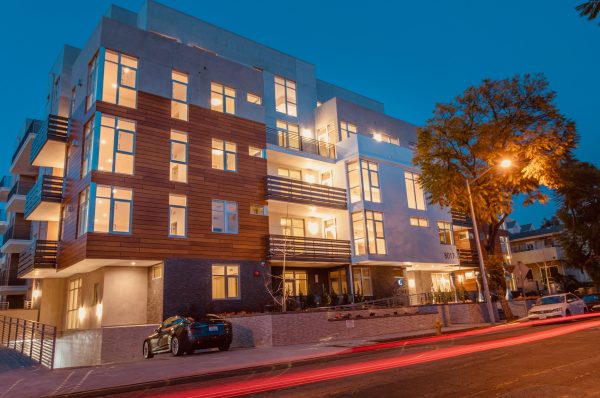 "Our very first
property, Empire at Kings, is part of the same vibrant community, so Norton marks a poignant return to our initial Los Angeles roots," said Craig Berberian, principal and founder of Empire Property Group. "We love this gem of a neighborhood and can't think of a better place to open our doors once again."
Empire at Norton is a five-story building that will feature 34 one-, two- and three-bedroom apartments. The project spurred controversy when it first was proposed because it replaces 21 rent stabilized housing units. Five of the units in the new project will be set aside for low- and moderate-income people. In its announcement, Empire said the rents on the other units will start at $4,200 a month. Some neighbors also objected to the height of the building, which was designed by Levin Morris Architects.
The new building's amenities include keyless entry systems, Nest thermostats, gas fireplaces, floor-to-ceiling windows, quartz countertops, Italian cabinetry, chef-grade appliances, ample storage, private outdoor spaces and in-home laundry. The building also has multiple open areas, a fitness center, a rooftop terrace, a pool and pieces by sculpture artist Heath Satow.
"Each one of our buildings is designed to celebrate the landscape, and Empire at Norton is no exception," Berberian said.