Public safety is a major concern of mine.
There are many public safety issues that should be addressed, but the one that really affected me is crosswalk safety. I can remember a very nice old man who would always say "Hi" to me when he walked by me on the sidewalk on Santa Monica Boulevard almost daily. I didn't know his name, I planned to stop and ask him one of the times but, I didn't get the chance because he was killed in a crosswalk.
He was not the first nor will he be the last to die crossing the street. I felt like I knew him. He was a very pleasant personality in West Hollywood. I looked forward to seeing him if even only to say "hi."His warm smile will always be missed.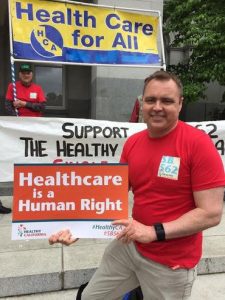 I understand that in some of the cases the pedestrians were at fault. But I do believe we need a whole new plan and overhaul of crosswalks. Currently there is no consistency. Almost all the crosswalks are different. The driver doesn't know what to do and the pedestrian doesn't either. Some crosswalks have lights for the pedestrians and some don't.
There is one crosswalk near the Trader Joe's on the east side where the pedestrian can push a button for a light to come on but, only the drivers can't see it, the pedestrians don't have a light letting them know it's safe to walk.
Those vertical signs at crosswalks are just a distraction to drivers.
I believe that cameras should be installed at every crosswalk so that when there is a pedestrian struck the video can be reviewed to see what happened. This would be helpful in preventing future accidents.
A row of knobs implanted in the street as drivers approach crosswalks would make them more aware of crosswalks. Better lighting in crosswalks would make them safer at night. Sensors which would detect a pedestrian walking against the light with a loud beeping noise to make them aware of what they are doing would be helpful.
We could get input from residents on how to improve the crosswalk safety. But this should not be dragged out for years.
Being a registered nurse and nurse practitioner for many years I have treated patients who have been injured in crosswalks. Many have told me that the crosswalk was unsafe. This seems like such an easy thing to fix so no one else gets hit in a crosswalk. There will still be accidents where people are struck in a crosswalk but, the city should come up with a new plan to make crosswalks safer and consistent.
We should also have regularly scheduled crosswalk safety workshops with an incentive for people to attend such as a $5 gift card for Starbucks or somewhere like that. When I am elected to the City Council, I will advocate for public safety Issues, crosswalk safety being one of them.
EDITOR'S NOTE: This is one of a series of op-eds that candidates in the March 5, 2019, West Hollywood City Council race are invited to submit until election day.