The West Hollywood City Council tonight agreed to postpone a decision on a proposal to increase the number of licenses for recreational cannabis retailers from eight to 10.
City Hall will proceed with plans on Tuesday to release the names of the eight successful applicants for recreational cannabis sales licenses, which do not include any of the four current medical cannabis dispensaries that hold temporary recreational sales licenses. The possibility of increasing the number of licenses to accommodate those existing retailers is likely to be back on the agenda in January.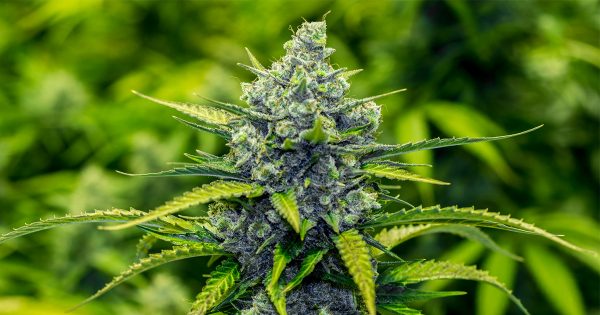 The city also will name on Tuesday the eight successful applicants for medical cannabis licenses, for licenses to sell edible cannabis products for consumption on site, for licenses for lounges where cannabis can be smoked and vaped and for licenses for city-based cannabis delivery services. West Hollywood currently is home to four medical cannabis dispensaries, each of which was granted a temporary license last year to sell recreational cannabis after the state legislature based
A memo to the City Council last week revealed that the current holders of temporary recreational cannabis sales licenses did not rank among the top eight applicants, although one ranked ninth and another ranked tenth. Neither of those two was identified by name. Apparently each of the four current holders of medical cannabis licenses did qualify for one of the eight one-year renewal licenses granted in that category. Those medical cannabis retailers are Alternative Herbal Health Services at 7828 Santa Monica Blvd., Los Angeles Patients & Caregivers Group at 7213 Santa Monica Blvd., MedMen WeHo at 8208 Santa Monica Blvd. and Zen Healing at 8464 Santa Monica Blvd.
The City Council last year approved the complex licensing process that some applicants said cost them as much as $200,000, which included an application fee of $9.880 for each category except delivery licenses, whose applicants had to pay $5,025. Other money was spent on lobbyists and donations to incumbent council members running for re-election in March, donations to the Gay Men's Chorus of Los Angeles, a charity chaired by Mayor John Duran, and to hire local residents to provide proof of community support and engagement by the applicants.
The City Council adopted a "merit-based" approach to determine who qualified for a license. The screening application included information about the applicant's proposed business plan, design concept, security plan and experience in the business. Applicants did not need to have leased a location to apply. Those receiving licenses will have to secure a location and get the approval of the city's Business License Commission before opening.
In an effort to ensure that applications would be reviewed on their merits, each screening application was reviewed and scored by an independent five-member application evaluation committee appointed by City Manager Paul Arevalo. Applicants were barred from contacting any members of the Application Evaluation Committee. The intent was to make the process totally objective, with applicants not chosen because of their political influence.
While the City Council agreed last year to limit the number of licenses to eight in each category, some council members argued at tonight's meeting that the city should find a way to accommodate the existing local cannabis businesses that didn't rank high enough to qualify for a license.
Councilmember Lindsey Horvath suggested that the city consider increasing the number of licenses to 10 in each of the categories. Councilmember John D'Amico recommended the Council delay its approval of the new licenses until City Hall revealed who had qualified for them and identified the recreational cannabis license holders who ranked ninth and tenth in the competition. Councilmember John Heilman argued for increasing the number of licenses to 10 so that two of the existing businesses would qualify.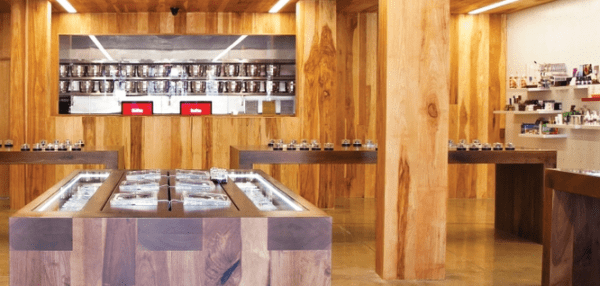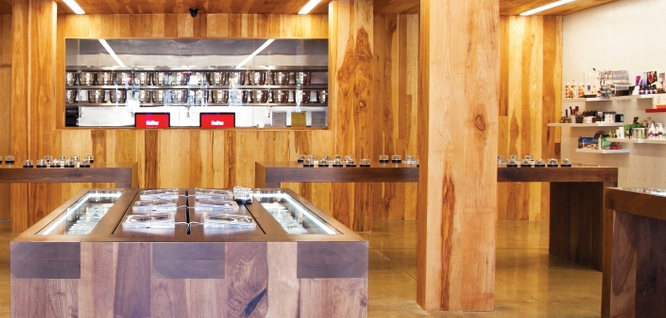 Only Councilmember Lauren Meister objected to changing the results of the evaluation process. She said it was a shame that the existing businesses didn't qualify for recreational sales licenses. But "it's not a fair practice if you change the rules because you don't like the outcome."
Mayor John Duran said that changing the rules at the last minute to accommodate the existing businesses "seems unequitable and unfair." However, Duran noted that the process of opening a new recreational cannabis retail business could take from six months to a year. Given that the temporary recreational cannabis licenses granted to the current four medical dispensaries will expire on March 28, Duran said the city could be left without any recreational cannabis retailers for many months.
Duran also said that he supported the current cannabis retailers, "They have been operating for a long period of time in the city," Duran said. "… In essence they have become really great members of our community." D'Amico agreed. "Four great businesses in the city will be asked to stop," he said.
Duran also said that the fact that the city's Code Enforcement office has never penalized those existing businesses and that they have not violated the law should have been considered positive attributes in granting a license. MedMen is, however, being sued by employees of its West Hollywood location, who allege that it has violated state laws by not paying them properly. Employees elsewhere have alleged that MedMen has illegally taken tips given to them by customers.
Representatives of some of the existing medical cannabis dispensaries argued that denying them recreational sales licenses would hurt them financially. None of them could survive selling only medical cannabis said Jeff Seymour, a lobbyist for MedMen. His statement was echoed by Don Duncan, president and founder of Los Angeles Patients and Caregivers Group. ""It is not economically viable to be a medical only dispensary," Duncan said
Jason Beck, whose Alternative Herbal Health Services has been operating in West Hollywood for 15 years, said that nothing spoke more loudly of his shop's qualifications for a recreational sales license than its length of service.