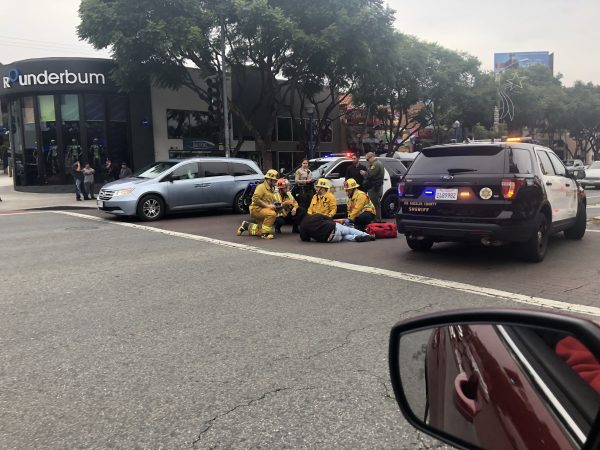 A bicyclist was hit by car around 11 a.m. Wednesday morning while riding south bound on San Vicente Boulevard near Santa Monica Boulevard.
The cyclist, identified as Paul Tenot, suffered only minor injuries according to the West Hollywood Sheriff's Station.
The driver of the car was headed westbound on Santa Monic Boulevard when he collided with Tenot and was determined not to have been at fault in the accident.