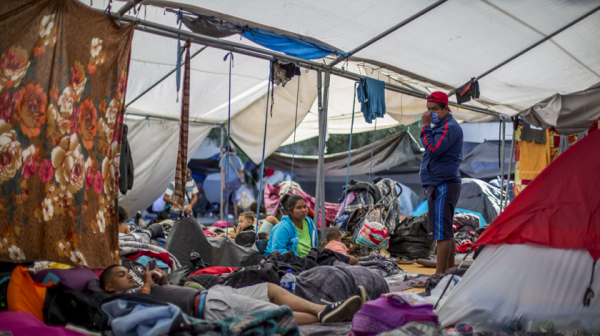 The most important thing we can do when confronted with troubling current events is to get the facts. And the best way I know how to is to immerse myself in it. Especially if it hits home because while I get to live freely in West Hollywood, I know full well how my parents struggled when they immigrated to the U.S. in the 60s. So, it was no surprise that when the 8,000+ migrants from Central America convened at the CA-Mexico border and our government response was to spray tear gas into the crowd, my humanity called to me to action.
That is why I convened lawyers and social justice advocates to join me this past weekend at the Southern California border to enter Tijuana and provide humanitarian aid to the thousands who were staying in squalor camps. Our goal was two-fold: to provide packages of food and clothing and to help those who qualify to seek rightful asylum into the U.S.
Here's what I saw firsthand: Thousands of people who seemingly fled the conditions of their home country for a better life in the U.S. Most of the people I saw were young men. Many others were women with young children. And some were LGBT. And a handful were unaccompanied minors. So, where to begin?
We had to identify the most vulnerable who had some semblance of actually getting asylum: unaccompanied children, single mothers with children and LGBT people, specifically trans people. This group, in particular, fled from violence, rape, political strife and abuse. And the tent cities they were living in were beyond unsanitary. All showers were out in the open, with no privacy, which meant that many of these women showered with their clothes on and the unaccompanied minors showered in the nude in front of everyone.
That is why we delivered hundreds of towels donated by the Radisson and Marriott hotels. We then worked with pre-screened persons that were the most vulnerable, helping a total of eight start the asylum process. One of the eight was a trans woman named Lucy who bore a fresh black eye from being tormented by fellow migrants. She had been beaten by her employer back home, and her entire family ostracized her. She fled to a neighboring country where she was raped and shunned by the community yet again. To top it off, on her journey by foot to come to Mexico, she was abused by other migrants.
I'm proud to say that we were able to help Lucy start the asylum process. An attorney is working on her case and she gets to legally be in America for at least 180 days until a decision is made. But Lucy is one of too many that the limited operations by U.S. government at the border cannot fully support.
I am a proud and free American. What hardships I may face in life pale in stark comparison to those who left everything behind in hopes of a better future. They, too, want to experience freedom. I may not have the answers, but should never stop trying to help. There are still many more Lucy's out there.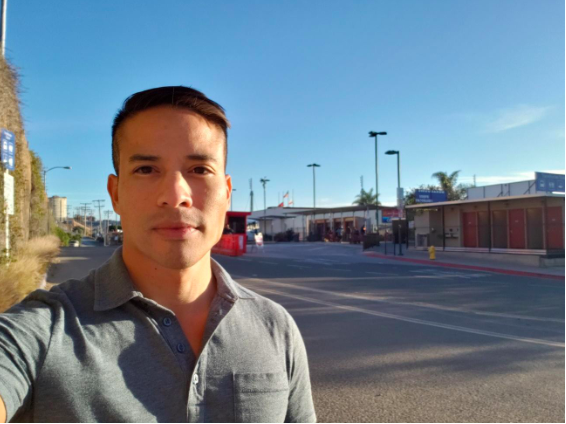 For more information and ways to get involved, visit Southern California ACLU and the strategic insights group.