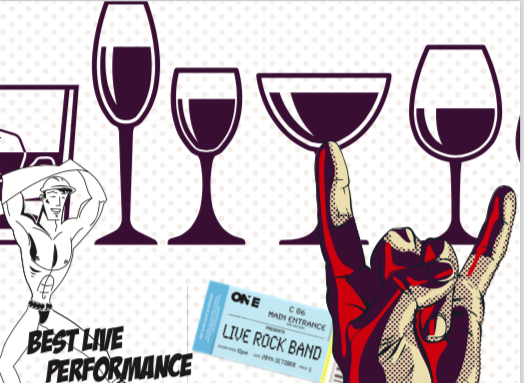 BEST DIVE BAR
No. 1
The Bayou
8939 Santa Monica Boulevard
http://www.thebayouweho.com/

(310) 273-3303
Let me "bayou" a drink! That would be a lovely (and inexpensive) offer at The Bayou, where well drinks were only $2 this summer and still are pretty cheap now that we're into fall.
The Bayou, whose website calls it a "certified dive bar," also offers a crazy fun menu of appetizers to soak up some of that alcohol. (Try those "Drunk in Love Mac & Cheese Bites.)
You won't find guys here flashing their abs (the six-pack of choice involves beer). You will find a happy crowd jammed into a small space that, as the night goes on, gets friendlier and friendlier, which is what a bar night out should be is all about.
No. 2
Mother Lode
8944 Santa Monica Boulevard
www.facebook.com/MotherLodeWestHollywood
(310) 659-9700
No. 3
Trunks
8809 Santa Monica Boulevard
www.trunksbar.com
(310) 652-1015
BEST GAY BAR
No. 1
Trunks
8809 Santa Monica Blvd.
www.trunksbar.com
(310) 652-1015
"Where the spirits are high and the prices are low!" That's Trunk's slogan, and it pretty much says it all. You're not going to encounter much pretension or fabulousness at this gay bar, which proudly is open to all. "Gay, straight, curious – who gives a hell?" it proclaims. This gayborhood bar "is here for the pool tables, sports on the multiple TVs and the all-day well-drink specials."
Trunks also caters to the early drinking crowd. It's open from 1 p.m. to 2 a.m. every day but Sunday, when it opens at noon. Check out those 1 to 8 p.m. drink specials.
No. 2
The Bayou
8939 Santa Monica Boulevard
http://www.thebayouweho.com/
(310) 273-3303
No. 3
The Abbey
692 North Robertson Boulevard
https://www.theabbeyweho.com/
(310) 289-8410
BEST GAY GO GO DANCER BAR
No. 1
Micky's
8857 Santa Monica Boulevard
www.mickys.com/
(310) 657-1176
Yes, you can stand outside on the sidewalk to check out those go go boys at Micky's (although the ones at the back of the bar are hard to see), but if you really want to experience the crazy vibe you've got to walk in that door. And order a drink.
Micky's is the landing spot for the latest great go go dancers in West Hollywood. If you're a dancer and you find yourself on the Micky's stage, you know you have arrived.
Micky's also is West Hollywood's most open bar, in the literal sense of the word. Its large outdoor patio is packed most nights.
Micky's is open from 4 p.m. to 2 a.m. Monday through Thursday and on Sunday. On Fridays and Saturdays it's open until 4 a.m.
No. 2
Flaming Saddles
8811 Santa Monica Boulevard
www.flamingsaddles.com/weho/
(310) 855-7501
No. 3
Fubar
7994 Santa Monica Boulevard
www.facebook.com/fubarlosangeles
(323) 654-0396
BEST HOTEL BAR
No. 1
Riviera 31 – Sofitel
8555 Beverly Boulevard
Los Angeles 90048
www.esterelrestaurant.com/riviera-31
(310) 278-5444
It's 5,650 miles away. But if you close your eyes and relax and sip that Opium Sour (which actually is made with gin) you can fantasize that you're sitting in a bar on the banks of the real Riviera — that one in Paris. Then there are those Wednesday salsa nights, hosted by Gabriella Lopez, which will take you to another part of the world.
If it's simply been an exhausting day at work, consider the apéro, that French evening ritual where one gathers with friends after work for pre-dinner drinks (which can stretch long into the night).
No. 2
The Tower Bar
8358 Sunset Boulevard
www.sunsettowerhotel.com/restaurants-and-bar/tower-bar/
(323) 654-7100
No. 3
The Standard Pool Deck
8300 Sunset Boulevard
http://www.standardhotels.com/la
(323) 822-3111
BEST LIVE PERFORMANCE
No. 1
Micky's
8857 Santa Monica Boulevard
www.mickys.com/
(310) 657-1176
Why wouldn't the bar choses as having the best go go dancers also be chosen as the one with the best live performances? Micky's is No. 1 in both categories according to Best Of voters.
The performances are indeed live. This isn't a bar where go go boys shuffle from one foot to another, looking bar while they wait for that $1 jock strap tip. The dancers at Micky's clearly enjoy what they're doing, and are engaged with their audience.
West Hollywood is where go go dancing originated (with female dancers on the Sunset Strip). Micky's keeps that history alive with guys.
No. 2
The Troubadour
9081 Santa Monica Boulevard
www.troubadour.com
No. 3
The Comedy Store
8433 Sunset Boulevard
www.thecomedystore.com
(323) 650-6268