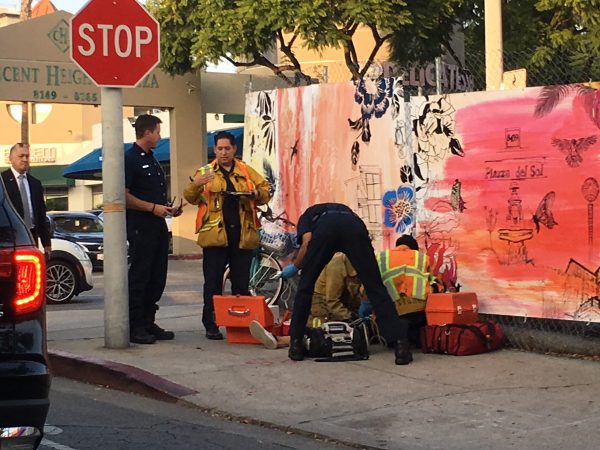 An Uber driver behind the wheel of a Cadillac Escalade allegedly hit a bicyclist this afternoon at the intersection of Santa Monica Boulevard and Havenhurst.
Public safety officers arrived on the scene just before 5 p.m. Witnesses alleged the Uber driver ran the stop sign at Havenhurst before hitting the cyclist.
The victim was transported to the hospital in stable condition.