The City of West Hollywood and its Disabilities Advisory Board are hosting two events to recognize Disabilities Awareness Month, which occurs each October.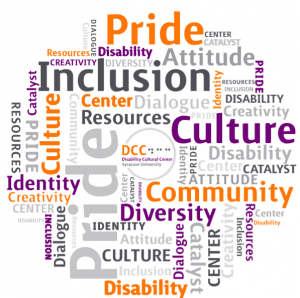 On Oct. 18 from 9 a.m. to noon the city will host a Disabilities Resource Fair at the West Hollywood Community Center at Plummer Park, at 7377 Santa Monica Blvd. The Disabilities Resource Fair will emphasize assistive technology and independent living for people with disabilities. There will be free flu shots, MediCal and Calfresh enrollment and technology/resources from local nonprofit organizations serving the community. Legal consultations, which include the drafting of wills and advanced directives, will be offered by Bet Tzedek Legal Services to people who live or work in the City of West Hollywood. There also will be workshops taught by experts covering in-home services, government benefits and "life hacks" for people with disabilities. Admission is free and no RSVP is required.
On Oct. 24 at 6 p.m. the city will host its 20th annual Disability Service Awards at the City Council Chambers, located at 625 N. San Vicente Blvd. A reception will take place prior to the meeting, beginning at 5 p.m. The Disability Service Awards event recognizes individuals, businesses and nonprofit organizations for their work with people living with disabilities including accessibility issues, attention to Americans with Disabilities Act (ADA) requirements, or advocacy. This year's Disability Service Award recipients are:
–Elizabeth Savage, West Hollywood's former Human Services and Rent Stabilization director — Individual Award;
–24 Hour Fitness — Business Award;
–NBC Los Angeles — Media Award; and
–Los Angeles County Fire Department, Stations 7 and 8 — Nonprofit Award.
Southern California-based artist, Nicholas Kontaxis, will receive special recognition for his work, and Rita Norton will receive posthumous recognition for her contributions to people with disabilities.
The theme of the Disability Service Award event is "Disabilities in the Modern Age" and the evening's presentations will explore the topic of assistive technology and will include presentations from renowned experts in the fields of Neuroscience and Gerontology. Dr. Charles Liu, M.D., Ph.D. is a professor and Director of the Neurorestoration Center at the University of Southern California and Chair of Neurosurgery at Rancho Los Amigos National Rehabilitation Center. His work includes the development of transformative technologies to restore neurological function. Jon Pynoos, Ph.D., is a professor of Gerontology at the University of Southern California, whose work addresses home modification, fall prevention, and aging in place. Admission to the Disability Service Award event is free; RSVPs are not required. Validated parking will be available for the adjacent West Hollywood Park five-story structure, which is accessible from North San Vicente Boulevard.
The City of West Hollywood's Disabilities Advisory Board was created in 1995 and is comprised of nine members. The Disabilities Advisory Board addresses issues affecting people with disabilities, including ADA compliance, transportation, housing, access to city government and services for people with disabilities, and makes recommendations to the West Hollywood City Council relative to the adoption of programs, policies, or ordinances of benefit to the constituency.