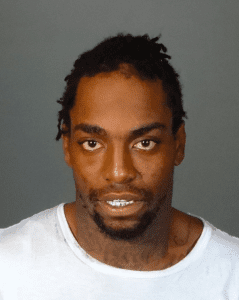 Detectives have identified one of two people arrested Thursday night for vehicle burglaries as being associated with a Bay area gang and they have property worth thousands of dollars that appears to belong to victims in West Hollywood, Beverly Hills and Los Angeles.
Joseph McWoodson, 32, was booked on burglary charges and is being held in lieu of $500,000 bail. In an announcement of the arrests, the Sheriff's Department said that McWoodson is an associate of a Bay area gang and was arrested on Aug. 3 by Beverly Hills police officers after burglarizing a vehicle and leading the officers into a vehicle pursuit. The other suspect arrested is Desiree Hernandez, 29, who also was booked on burglary charges and is being held in lieu of $20,000 bail.
After the arrests, Sheriff's detectives were able to identify a hotel that the two suspects were staying at and recovered over 50 pieces of stolen property with an estimated value of $15,000 to $20,000.The majority of the items are electronics, laptops and high end purses. At this time detectives have identified some of the property as belonging to victims from the West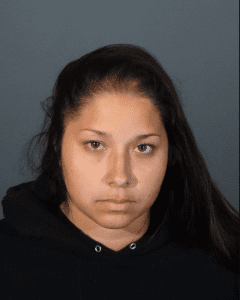 Hollywood, Los Angeles and Beverly Hills areas.
The arrests validate the Sheriff's Station's belief that the surge in vehicle burglaries in recent month can mostly be attributed to gang members from outside West Hollywood. Over the past several months West Hollywood Station has had a significant rise in auto burglaries, specifically in the areas of Melrose Avenue and Doheny Drive.  In November officers arrested two burglars from the Oakland area.
A recent report from the Sheriff's Station and the city's Public Safety Department states that there were 220 vehicle burglaries reported in the first six months of year, roughly equal to the 227 reported in the same period last year. But by comparison, there were only 124 reported in the first six months of 2016 and 109 reported in the first six months of 2015.
Detectives are attempting to identify additional victims or witnesses of auto burglaries so that they can return the property they found to its owner. Anyone with additional information is asked to call Detective Gaudino at (310) 358-4026 or email him at jggaudin@lasd.org.