Alex Stettinski, a former vice president at the Visit West Hollywood (now the West Hollywood Travel + Tourism Board) has been named executive director of the Downtown Reno Partnership.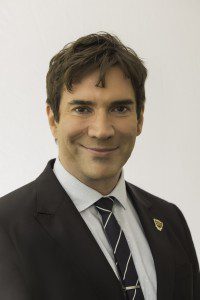 The partnership is a recently created business improvement district.
"I am so glad Reno decided to start a business improvement district, and I feel honored to be able to lead it together with an amazing board of directors," Stettinski said in a statement. "BIDs have proven to be highly effective in communities all over the country, and I know it will make a big difference to Downtown Reno."
Stettinski previously served as executive director of the Beverly Hills Chamber of Commerce from 2011-15, and was vice president of operations and strategic planning at Visit West Hollywood from 2015-16, among other consulting and marketing work in the greater Los Angeles area.
An announcement of Stettinski's appointment states past accomplishments as "reviving the Beverly Hills Chamber of Commerce, elevating West Hollywood's Avenues of Art & Design BID and branding a newly revitalized Downtown Los Angeles."
The Downtown Reno Partnership covers 120 city blocks and includes private and public properties.