Caesar Torres, the popular former general manager of Revolver, the video bar on the northwest corner of Santa Monica Boulevard and Larrabee, was found dead last night of an apparent suicide.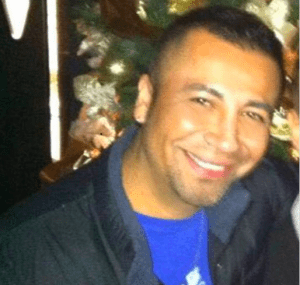 Torres death has sparked an outpouring of grief from his friends and patrons of Revolver, where he was manager until recently.
"First person I ever made real friends with when I moved to LA," one man posted on Torres' Facebook page. "Met while crying over a breakup. He came up to me and said don't cry cutie he's not worth it. Made me laugh and bought me a drink. That was who he was. A sweet, caring person. Really can't process why he's gone right now."
Torres is a native of Austin, Tex., but grew up in Southern California, graduating in 1987 from J.F. Kennedy High School in Granada Hills. Shortly after graduating he took a job as a customer service manager at Central Electric in Los Angeles. From 1996 to 1999 he worked as shipping coordinator at Universal Packaging Systems in Chino and from 1999 to 2002 he also had that role at the China Shipping Container Line in Long Beach. While working in that job he began working in 2001 at Here Lounge, the gay nightclub on Robertson Avenue that has been converted into The Chapel, an adjunct to the famous Abbey Bar and Restaurant.
Torres, who began working at Here right as it opened, held that job until February 2016, when Abbey owner David Cooley acquired Here from owner and founder Pat Rogers. Torres ended up being general manager of Here, overseeing its staff, accounting and most other tasks.
West Hollywood Mayor John Duran called out Torres on his Facebook page today. "I am very sad to announce the passing of Caesar Torres last night. A friend and companion to so many WEHOANS. Very upsetting and sad. Our hearts are broken. The community grieves ……," Duran wrote.
Duran's comment also drew a number of emotional responses. "I can't even believe this or wrap my head around this," wrote one man. "I love you Caesar. I am in shock and in complete. despair. My heart is broken."
While Torres is said to have hanged himself at his apartment on San Vicente Boulevard, where Sheriff's deputies did respond to such an incident last night, details are not yet available. Friends have speculated that he might have been depressed after losing his job at Revolver.
Anyone contemplating suicide or aware of someone contemplating suicide is reminded to call The Trevor Project at 866-488-7386. Live and confidential support is available 24/7.