Vehicle burglaries in West Hollywood last week dropped by more than half according to the weekly report by the West Hollywood Sheriff's Station of Part 1, or serious, crimes. Between Sept. 3 and 9 there were 13 such burglaries, compared to 33 the week before that.
In a change from previous policy, the Sheriff's Station has omitted the financial impact of the crimes. The Sheriff's Station is hoping that by not citing the value of items stolen from parked cars, car thieves will be less likely to break into vehicles. Whether or not that is successful will be determined in coming weeks.
Sept. 3
Nothing significant to report.
Sept. 4
Vehicle Burglary. 8500 block Beverly Boulevard between 6:15 and 7:30 p.m. An unknown suspect smashed the front passenger's side window and removed property from the rear floorboard. #05919
Vehicle Burglary. 8400 block Melrose Avenue between 7 and 8 p.m. An unknown suspect smashed the rear passenger's side window and removed property from the back seat. #05920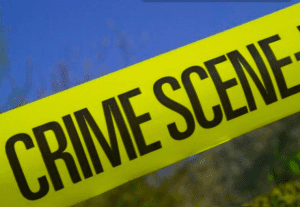 Vehicle Burglary. 500 block Norwich Drive between 7:30 and 9:12 p.m. An unknown suspect smashed the rear passenger's side window and removed property from trunk. #05921
Vehicle Burglary. 8700 block Sunset Boulevard between 8:45 and 9:20 pm. An unknown suspect smashed the rear passenger's side window and removed property from the back seat. #05922
Vehicle Burglary. 8600 block Melrose Avenue between 7:25 and 9:36 p.m. An unknown suspect smashed the rear passenger's side window and removed property from the trunk. #05923
Vehicle Burglary. 8500 block Sunset Boulevard between 9 and 10 p.m. An unknown suspect smashed the rear passenger's side window and removed property from the rear floorboard. #05924
Vehicle Burglary. 500 block Norwich Drive between 7:40 and 10:15 p.m. An unknown suspect smashed the rear passenger's side window to gain access but did not take anything. #05925
Sept. 5
Grand Theft. 500 block Norwich Drive between 6 p.m. and 6 a.m. An unknown suspect removed a backpack containing property from the trunk of the unlocked vehicle. #05949
Sept. 6
Grand Theft. 1000 block Carol Drive between 11 a.m. and 1:20 p.m. An unknown suspect removed a bicycle that was left unsecured in an unsecured parking garage. #05952
Grand Theft. 600 block San Vicente Boulevard at 9 p.m. An unknown suspect removed a basketball and cell phone from a bench near the basketball court. #05963
Grand Theft. 600 block San Vicente Boulevard between 7:30 and 8 p.m. An unknown suspect removed a cell phone that was left on the ground near the basketball court. #05977
Vehicle Burglary. 7300 block Santa Monica Boulevard at 5:45 p.m. An unknown suspect smashed the front passenger's side window and removed property from the center console. #05956
Sept. 7
Vehicle Burglary. 8900 block Rangely Avenue between 6:30 p.m. and 8 a.m. An unknown suspect smashed the rear driver's side window but did not take anything. #06019
Vehicle Burglary. 8900 block Rangely Avenue. An unknown suspect smashed the rear passenger's side window but did not take anything. #06024
Sept. 8
Aggravated Assault – Hands, Fist, Feet. Melrose Avenue / Robertson Boulevard at 2:35 a.m. While running from the scene of a fight he was involved in, a man was struck on his foot by a passing car. The man suffered a broken foot. #05992
Grand Theft. 8800 block Santa Monica Boulevard between 12:30 and 1:45 a.m. An unknown suspect removed a cell phone from the victim's purse while on the dance floor. #06004
Vehicle Burglary. 9000 block Rangely Avenue between 4 and 5 a.m. An unknown suspect smashed the front passenger's side window but did not take anything. #05995
Vehicle Burglary. 9000 block Rangely Avenue between 4 and 5 a.m. An unknown suspect smashed the front driver's side window and removed property from the front seat. #05994
Sept. 9
Vehicle Burglary. 8400 block Sunset Boulevard between 8:30 and 10:30 p.m. An unknown suspect smashed the rear driver's side window and removed property from the back seat. #06028