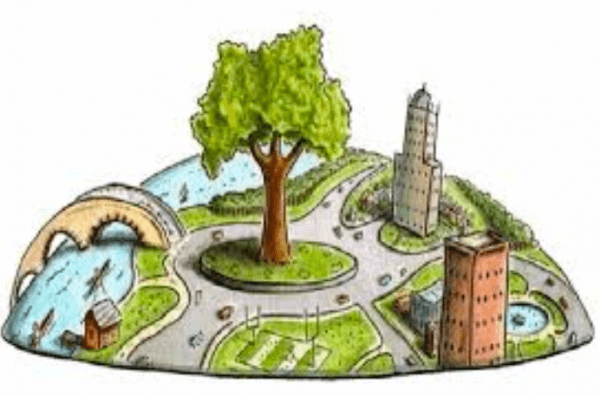 The City of West Hollywood is hosting an "Innovative Urban Design Solutions" symposium on Saturday that will feature forward-thinking professionals from a variety of design, architecture, and sustainability disciplines.
The symposium will take place from 10 a.m. to 2 p.m. at Plummer Park's Fiesta Hall, 7377 Santa Monica Blvd. There will be two panel discussions that will focus on innovation in urban infrastructure, infill architectural design, housing types and creative public place-making in the West Hollywood and beyond. The event is free and open to the public. Lunch will be provided for symposium attendees. Those attending are asked to RSVP at https://wehoinnovativeurbandesign.eventbrite.com.
"The City of West Hollywood has a well-earned reputation for being creative and progressive," said Councilmember Lauren Meister. "We need to use our creativity to explore how innovative design in housing types might better serve our community, and think about ways to make our public space more responsive to community needs."
"This is an exciting time to think about the future," said Councilmember Lindsey P. Horvath. "West Hollywood is uniquely positioned to lead the way in designing cities for our region. I look forward to hearing from design professionals and expert thought leaders at the symposium about what's possible and what works in creating different kinds of communities."
The morning session, "Creative Alternatives for Housing Development and Design," will begin at 10 a.m. and will focus on emerging trends, fresh thinking in housing types, and creative development alternatives for the design of new housing in residential and commercial districts. The panel will feature renowned architects Stefanos Polyzoides (Principal, Moule & Polyzoides); Anne Fougeron (FAIA, Fougeron Architecture); Hector M. Perez (Associate AIA, Partner Member, the RED Office); and Ric Abramson (FAIA, Principal, Workplays studio*architecture). The panel will be moderated by Liz Faletta (M.Arch, MSRED, Associate Professor, USC Price School of Public Policy).
The afternoon session, Public Spaces, Landscape, and Use of Local Resources will begin at 12:45 p.m. and will focus on landscape urbanism, urban programming, sustainability, and creative use of our local natural and material resources. The panel will feature Mia Lehrer (FASLA, Studio-MLA); Hank Koning (FAIA, FRAIA, LEED AP, Koning Eizenberg Architecture); and Dr. Julianna Delgado (M.Arch, Ph.D, AICP, Co-Director, California Center for Land and Water Stewardship); and Vinayak Bharne (Principal, Moule & Polyzoides). The panel will be moderated by Ric Abramson.
For more information, contact the City Council offices at (323) 848-6460 or by emailing alovano@weho.org. People who are deaf or hard of hearing, can call TTY (323) 848-6496.