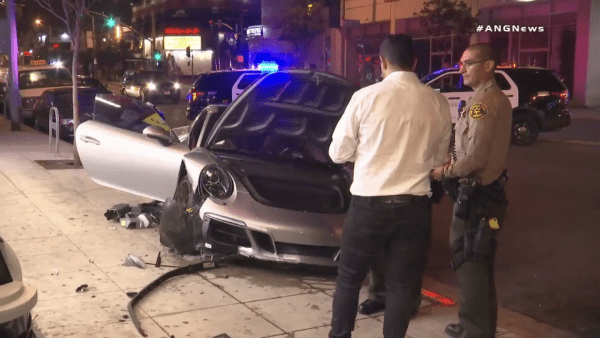 The driver of an expensive Porsche purchased last week in Beverly Hills apparently lost control of it while driving on Sunset Boulevard around 3 a.m. Tuesday morning.
The speeding Porsche careened into the sidewalk barely missing pedestrians on Sunset just west of San Vicente Boulevard.
The driver apparently suffered no serious injuries. It is unclear at this time whether he has been cited for the accident.