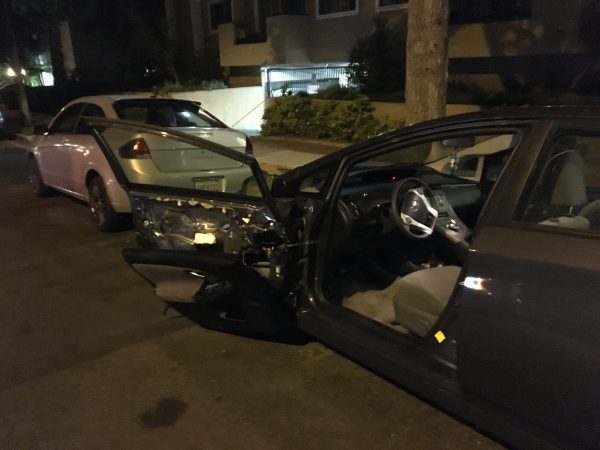 Just after 2:00 a.m. today a black-colored Bentley side swiped the driver side door of a Prius on the 700 block of Westmount Drive in the Tri-West neighborhood of West Hollywood.
The driver of the Prius, who identified himself as David, told ANG News he was standing on Westmount at the driver door ofhis Prius when the Bentley accelerated down Westmount at a high rate of speed and struck the door to his car.
"I was standing right here. I'm just glad he didn't hit me," he said.
A local resident said he heard the crash and it was very loud. West Hollywood Sheriff's deputies found the Bentley with a damaged right side and the side curtain airbags deployed near the intersection of Rosewood and San Vicente.
The Watch Commander at The West Hollywood Sheriff's Station confirmed the driver hit at least two vehicles and was taken into custody for hit and run and DUI.