Zoning code amendments The green building ordinance. Pizza.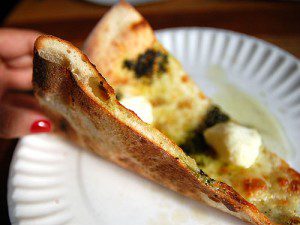 Pizza?
Yes. West Hollywood's Planning and Development Services Department is offering another delicious reason to join its staff on Wednesday for a discussion of the city's planning priorities, process and procedures and to discuss community issues related to planning and development.
The "Pizza with the Planners" event will be from 5:30 to 7:30 p.m. at Plummer Park's Fiesta Hall, located at 7377 Santa Monica Blvd. The city's Long Range Planning Division programs will be featured at this meet-and-greet event. Planners will provide community members with opportunities to ask questions, provide feedback, and get to know City Hall staff and in-house policy experts. The event is free and open to the public.
Pizza with the Planners will highlight projects and policies aimed at improving the quality of life for West Hollywood residents. The event will feature a series of information areas on topics such as the city's Green Building Ordinance, streetscape improvement plans, upcoming amendments to the City's zoning code and creative land use solutions.
West Hollywood's Long Range Planning Division is an inter-disciplinary team whose role is to implement the vision and goals established in the city's General Plan and Climate Action Plan.