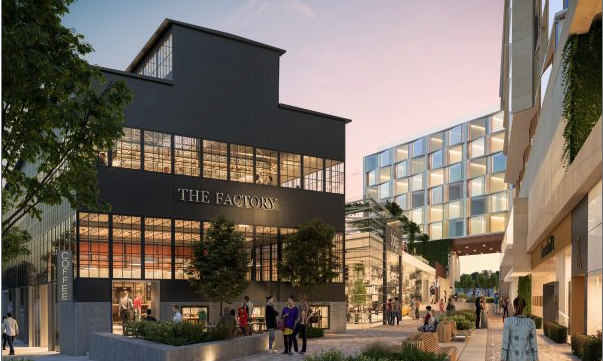 A failed campaign by Unite Here Local 11 to block construction of the Robertson Lane project was expensive for both sides.
According to campaign finance documents filed with the West Hollywood City Clerk's Office covering the period through June 30, a total of $35,950 was donated by the union to Citizens for a Better West Hollywood, the committee it established to fight against the Robertson Lane project. As of the June 30 date of the report, the committee had spent $18,738. Of that, $6,672 apparently was spent on canvassers who stood on West Hollywood sidewalks and visited local homes and entered local apartment buildings to convince residents to sign a petition to put on the November general election ballot a proposal to revoke the City Council's approval of the project in June.
Even more money – $150,515 – was spent by the "Save the Factory" committee established by Faring Property Group, the developer of Robertson Lane, to counter the union's effort.
In its campaign, Unite Here argued that the Robertson Lane hotel, restaurant and retail project didn't adequately acknowledge the racial discrimination at Studio One, a gay nightclub operated in the 1970s to the early 1990s in the historic Factory building that Faring had agreed to incorporate into the project. Faring said that it was calling out the history of that club in its development. Unite Here's campaign was viewed as an effort to force Faring to negotiate a union-friendly agreement that would apply to the manager of the hotel that is part of the mixed use project.
Faring's largest single expenditure was $49,529 to General Strategies of Burbank for canvassers who stood on city sidewalks asking residents to sign a "Save the Factory" petition and to agree to rescind their signature on the Unite Here petition if they had signed it earlier. Its second biggest expenditure was $17,500 paid to Scott Schmidt, who managed Faring's "Save the Factory Campaign. Faring also spent $6,250 on advertising with various media, including WEHOville.
Unite Here's failure to obtain the signatures of 10% of West Hollywood registered voters by July 18 meant it was unable to get its proposal to revoke the City Council's approval on the November election ballot.