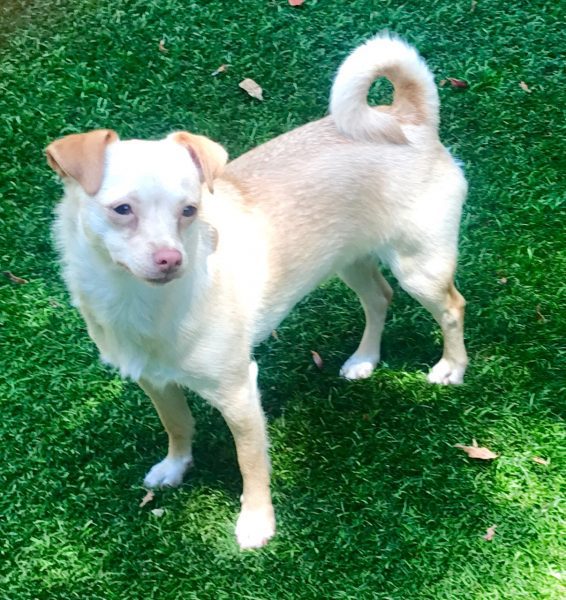 We recently rescued eight chihuahuas from a horrible backyard breeder. The conditions were deplorable, the filth was beyond what I have ever witnessed. The dogs where malnourished and so frightened that it was heartbreaking.
The backyard breeders wanted to give us only the puppies. I refused. I wanted the mom and dad too. After a long talk with them they gave in, and we walked out with all the dogs. This was a good day. I knew once we gave them the medical care and love and nutrition they deserved they would all be amazing.
My dream came true. Most of the dogs became healthy and were so sweet. However, three of them were not doing well. I immediately took them back to our vet who said they had heart valve issues and one of the babies was in critical condition. We had the surgery performed. Two of them came out and were healed. But we sadly lost one. She was struggling, and during the closing of the surgery she arrested and never made it back to us. My heart was broken, and I vowed to make sure all seven of the others would get the best homes ever.
The day came and all seven were adopted into dream homes. Two months went by, and I checked in with everyone. All the dogs where doing great. Then the bad news came. Phoebe and Dora had been adopted together by an amazing woman and her developmentally delayed daughter (for whom Phoebe and Dora were the perfect therapy.) The woman called me in tears. "I have terminal cancer, and my doctor is giving me very little time," she said. "I had thought I had that terrible flu."
My heart sank for her and for her daughter and for sweet Dora and Phoebe. The woman wanted to make sure that they had a home, so she gave them back to us. These two have been through so much. The great news is they are absolutely fantastic dogs and only nine months old. They are potty-trained, crate-trained, leash-trained and truly dream dogs. They rarely bark, if at all. They love children. They love other dogs. Honestly, everyone who meets them loves them.
The sad thing is we have had them for four or five months and haven't found any adopters. They are chihuahuas, and because of that people think they are hard to train, that they barkers and not cute. These two break all those stereotypes. Please help us help get these two angels a home that will be theirs forever.  You can reach me at v.wagner959@icloud.com.