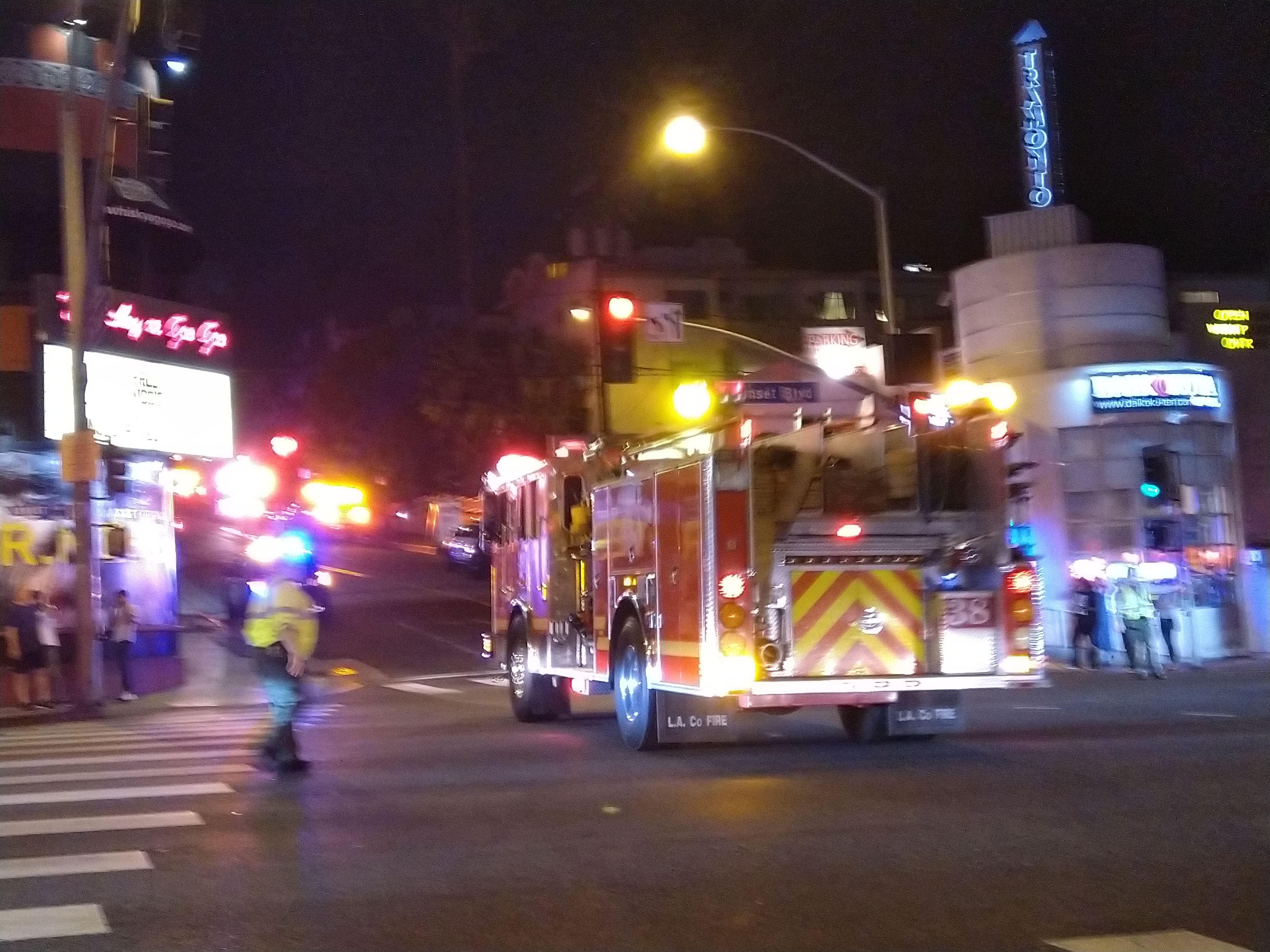 A fire broke out tonight in an apartment building in West Hollywood, but no one was injured.
The fire was reported at 8:24 p.m. in the 1200 block of North Clark Street, just north of Sunset Boulevard, according to the Los Angeles County Fire Department. Deputies evacuated residents from the building, according to the sheriff's department.
Firefighters knocked down the blaze by 8:48 p.m., according to a dispatch supervisor who said crews were expected to remain at the scene a while doing overhaul.
The sheriff's department advised the public to avoid the area.