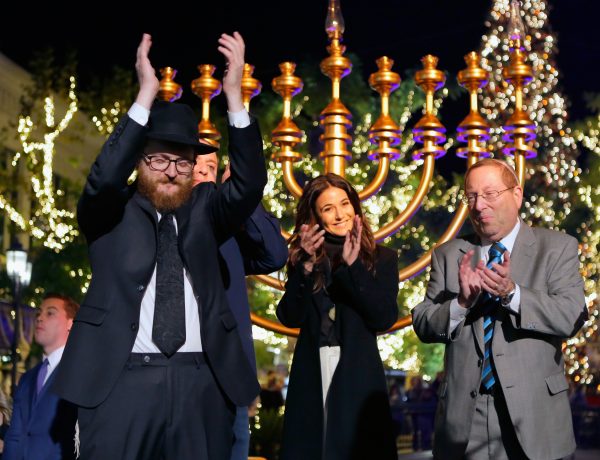 Village Synagogue is planning to move into the long-empty Crescent Heights United Methodist Church building in West Hollywood.
Village Synagogue, founded in 2016 by Rabbi Zalmy Fogelman and wife, Chana Fogelman, has been hosting an afternoon school at Pan Pacific Park, and services and festival events at locations across Beverly Grove and West Hollywood.
"The new building will bring us into the future," said Rabbi Fogelman in an announcement of the move. "The building will host Village Hebrew, an after-school Jewish enrichment program that brings Jewish heritage and Hebrew to life in an innovative way."
"Village Hebrew currently hosts students from 17 schools across Los Angeles and we look forward to growing our student body and families in the new building," said Chana Fogelman, who heads the school.
Village Synagogue has described itself as a "young, hip, Jewish outreach and community center." It builds a yearly pop-up Sukkah in Pan Pacific Park celebrating the seven-day Jewish festival of Sukkot and has partnered with the Beverly Grove and its owner, Caruso Affiliated, to host a Menorah lighting event last December 2017 that attracted almost 3,000 people.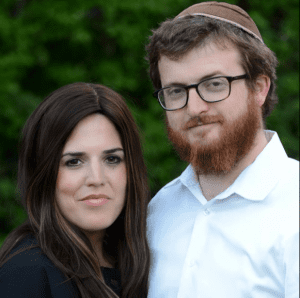 The 15,000-square-foot West Hollywood property will host synagogue services, "mommy and me" programs, the Village Hebrew afternoon school, a teen center, a men's club, women's events and social and festival programming. The building also will feature a lounge area, offices, an expansive social hall and the "Village Synagogue Giving Kitchen." The Fogelmans are seeking a permit to open a Jewish preschool there in September 2019.
Crescent Heights United Methodist was founded in 1914. Its building is located on the southeast corner of Fairfax and Fountain avenues, became known as a support center for the LGBT community, serving as the initial home for groups such as Project Angel Food, which provides meals for AIDS patients, and the EAGLES Program, the LA Unified School District's alternative LGBT high school, and for hosting various addiction recovery support groups.
The United Methodist Church's California-Pacific Conference in 2011 decided to close the church, citing the small size of its congregation, which then was about 39 people. That sparked a battle with its pastor, Scott Imler, a gay man known for his advocacy for legalizing cannabis.
Imler accused Methodist leaders of closing the church because he advocated for legalizing marijuana and because it had a largely gay congregation. Imler, who died recently, had stayed on as a caretaker of the property but was evicted in 2013..
People Assisting the Homeless (PATH), a non-profit organization that provides housing for homeless people, at one point discussed with the United Methodist Church the possibility of turning the building into low-income housing. In 2017 it was sold for $4.5 million, with the identity of the buyer undisclosed.