Ed's Coffee Shop, which closed its doors Saturday after 58 years on West Hollywood's Robertson Boulevard, will be replaced by Pizzana, a pizza shop.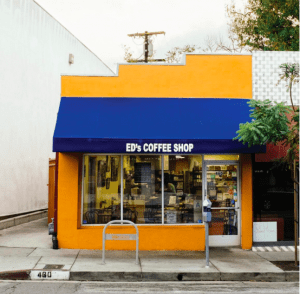 The arrival of Pizzana, which currently is only in Brentwood, was reported today by LA Eater. Eater said Candace and Charles Nelson and Caroline and Chris O'Donnell will remain as partners of Pizzna whose chef is Daniele Uditi. It is expected to open the first quarter of next year. The restaurant at 460 N. Robertson Blvd. is expected to offer pickup and delivery.
"The Pizzana team has been keen to expand for months now, reportedly looking at a variety of spaces around the area," Eater reported. "Now they've landed right on the main upscale shopping drag for West Hollywood, around the corner from hotspots like Catch and Craig's, though they'll have some Italian competition with Cecconi's so close by."
Ed's, which has become an institution on West Hollywood's Westside, has been known as a go-to place for breakfast and lunch for everyone from local residents to film and design celebrities. It was opened in 1960 by Ed Blumstein and his wife Sybil. Ed Blumstein died in 1995, and his daughter, Ada, took over management of the restaurant.
Ada Blumstein was present Saturday when throngs of customers stopped by for breakfast and to wish her will. The West Hollywood West Resident's Association reports longtime customer Meg Kasden and her husband, screenwriter and director Lawrence Kasden ("The Big Chill", "Empire Strikes Back"), are doing a documentary about last week in business.