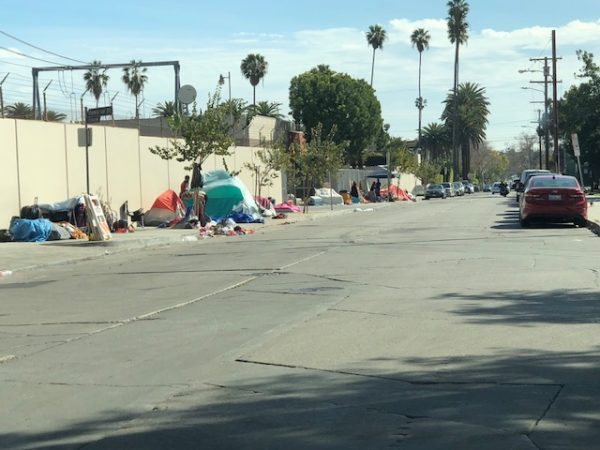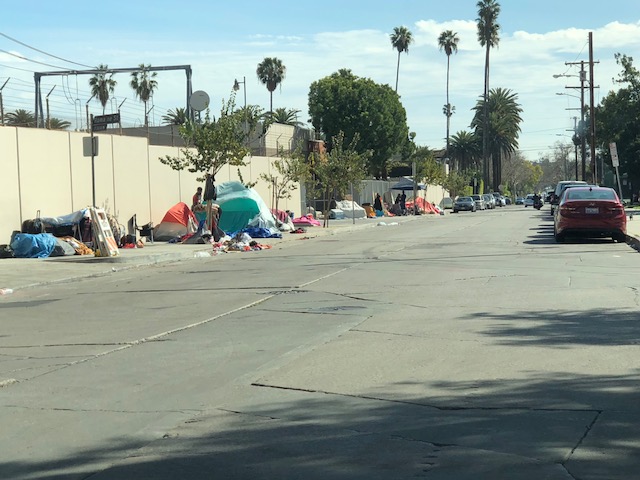 A politically progressive group is organizing a vigil this evening to object the removal of homeless people last week from around Poinsettia Park.
The Democratic Socialists of America will hold the demonstration at 6 p.m. on the site of the ormer Poinsettia Park homeless encampment. That encampment was on Poinsettia Place, between Romaine and Willoughby, just outside West Hollywood's border.
In an announcement of the protest, the DSA cited the fact that homeless residents of the area were removed in a series of both posted and unannounced sanitation sweeps and arrests across July 9-11.
"Last month, Councilman Paul Koretz of CD (City Council District) 5 assured his constituents that he was urging public safety agencies to: 'bring every resource to bear to solve the crisis around the Poinsettia Park neighborhood'," the announcement said. "This letter and subsequent actions of the city have been accelerated by anti-homeless sentiment in the immediate neighborhood, fueled by suspicions of criminality.
"The hostile removal of the encampment along Poinsettia Place should in no way be seen as a victory in the struggle to end homelessness in our area. Case workers struggle since residents were dispersed to make contact with those for whom they'd been working to secure possible housing and services. The city cannot legally prevent overnight camping, or the existence of poor individuals, but has established conditions so hostile to poverty and homelessness that banishment is the inevitable outcome.
"We are outraged by the recent actions of the community, sanctioned by Koretz, carried out with city funds, and increasingly replicated citywide, which do nothing to solve homelessness but instead render this population ever more vulnerable; destroying temporary supportive networks among the unhoused in the process."
We call on Councilmember Koretz and local community leaders to Stop Homeless Hate: their stigmatizing rhetoric and eagerness for policing to solve structural crises well beyond its purview has devastating consequences for those trying to climb from the depths of poverty, without access to adequate housing, and to whom proper shelter and services are frequently denie