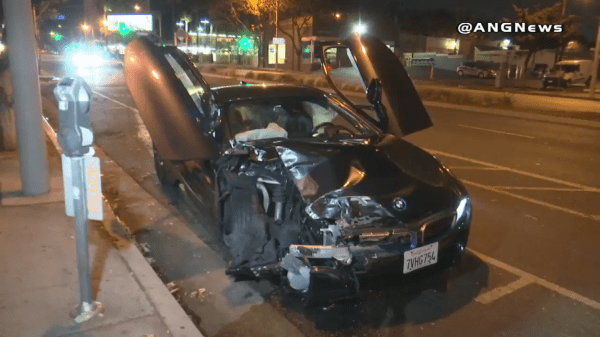 Sheriff's deputies and firefighters found a wrecked BMW I8 at around 3:45 a.m. today on Fairfax Avenue that had crashed into a compact SUV that was sitting on Santa Monica Boulevard.
The two African-American occupants of the BMW, which was worth about $100,000, were seen running south of Fairfax toward Melrose Avenue. The occupants of the SUV suffered only minor injuries.
West Hollywood Sheriff's deputies are investigating the incident.