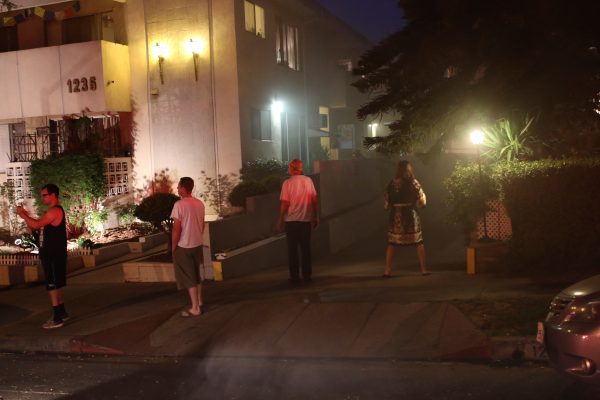 Smoke was in the air this morning after a fire broke out in the early morning hours on the 1200 block of North Hayworth Avenue in West Hollywood.
The L.A. County Fire Department responded at 5 a.m. to the fire, which was at 1235 N. Hayworth Ave. A few neighbors could be seen outside waiting on the sidewalk until it was safe to return to their homes.
As of publication, the cause of the fire is not clear and it is unknown if anyone was displaced as a result of the fire.