In the late 1970s, I was a regular patron as a young man at Studio One. Like for thousands of others, it was my safe place to go. It was also the place for my personal ambitions and creative growth. I had always dreamed of producing cabaret shows as a young entertainer, so I was inspired continually by the live events at Studio One. I decided to get to know the owners, and make my presence known. By 1984, I had created my own "live" production and PR company with my partner Gary Steinberg , and together with the help of Scott Forbes and Ernie Carruthers, Rocket Entertainment was born to produce a majority of the "live" entertainment shows at The Studio One/ Backlot Theatre.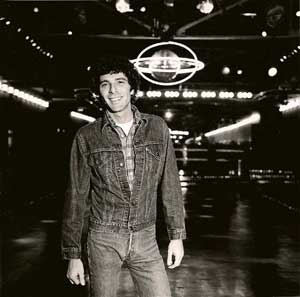 It was a time when the "Factory" building was in its heyday operating as Studio One, and was THE centerpiece in LGBTQ nightlife. What many people don't know is that Studio One also played an important role in the entire development of LGBTQ nightlife throughout Southern California. By late 1984, there wasn't a show club in West Hollywood that our Studio One company didn't have a show at, and by 1988 we had even expanded up onto Sunset and into Carlos 'N Charlies. We built a circuit for entertainers to perform on, which extended all the way from Studio One, The Rage, The Circus, in WeHo – to Ripples in Long Beach, to Newport Station in Anaheim, to The Boom Boom Room in Laguna, and as far south as the WCPC in San Diego.
Studio One was the center of it all – everything we did, and every show produced for all of the clubs was born at Studio One. By 1990 the club had now become immensely important beyond its physical address and played a much bigger role in the LGBTQ community than many ever knew.
So when I saw a posting on Facebook a couple of years ago called "SAVE THE FACTORY" I rushed to reach out to the posters to find out what I could do to help them preserve it. For many months, we discussed doing whatever it would take to raise enough money and awareness to keep the "Factory" from being demolished.
I offered my help in bringing together entertainers that did shows at Studio One in its prime, some of whom are now famous household names, to do a benefit to raise funds and awareness. Along the way, I did what Scott Forbes taught me to do -my due diligence. I implored the SAVE THE FACTORY project to do the same, and research everything – especially Faring and its plans.
For me, I needed to make sure that if the building was saved it somehow could carry on being what it always was in terms of importance to our LGBTQ and entertainment community Along the way, something wonderful happened — I learned that Faring had the same plans that I did – to preserve the history of the building and its patrons while incorporating it into their development, and to re-create a venue not only for future entertainers, but as a living museum for what it once was. In the process, that would bring many of us who lived , breathed and worked Studio One back together again in a common cause.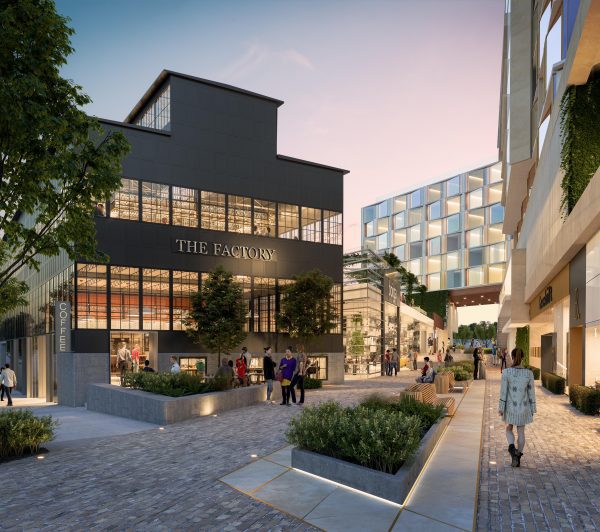 I understand that some people want to preserve the Factory untouched, and I applaud their passion for that. But many of us, with a lot of life still left in us, believe that the Factory has a real future again. Not just as a living "museum" of Studio One, but as a showroom and gathering place of the future. Preservation comes in many forms. Buildings can be frozen in time to just look at. Or they can be re-purposed, even modernized. For example, buildings have even been saved for centuries by simply moving them. London Bridge now sits across Lake Havasu in Arizona, and while it is a bit shorter in length, it is still the original London Bridge.
I have watched Faring go back to the drawing board, numerous times, as a result of its outreach and personal connections to the community, to make sure that it is getting the preservation right, to not only serve to honor the past, but provide for its new life, where it will once again be a viable and important venue for generations to come, virtually guaranteeing the LGBTQ history is safeguarded and celebrated for years to come.
I'd like to say I think that what Jason Illoulian and Faring have done, is exactly what Scott Forbes would have done himself were he to have lived long enough to do it. He was progressive and ahead of his time, and always considered the impact on our community first. He would applaud the ingenuity of repositioning the building, and restoring the best of it, and by making it the centerpiece of the Robertson Lane development, which is exactly what has happened. He would be most delighted to know that the project will include a state of the art entertainment venue that he always hoped to build himself one day. He would be delighted to know that his creation of a main stage had made it into the mainstream. He, more than anyone, saw the place as a venue where stars of tomorrow would always be discovered, just as he did when we put Rosie O'Donnell up on the Backlot stage, along with Roseanne Barr, and countless others who launched careers there. He would be delighted to know that his dream of building a bona fide career launching pad in the LGBTQ community was revived.
Finally, to those confused by the canvassers and signs popping up – please know this – union activists are disguising themselves as caring WeHo citizens, going door-to-door and telling people that they had "no input" in this project, and that is a flat-out-lie. If you don't believe me, It is quite simple for anyone to access public records online of past public meetings where citizens were afforded the opportunity to speak and be heard, and give their input on Robertson Lane. A lot of community input has been given, and Faring has listened to everyone. And with input from the citizens of WeHo, Faring has worked hard to deliver the proposal that was finally approved by the City Council. This is what they have always wanted to do.
Allegations that City Council members were paid for their vote is an offense to me, and I daresay everyone in the community who gave the input that led to the project's ultimate approval. It is a low tactic, if not a desperate one, that outside union activists are using to try and overturn the citizens' choice. They are now canvassing the neighborhoods trying to get signatures to have your democratically reached decision overturned.
Yes, Decline to Sign! And let us save the Factory as approved, as dreamed