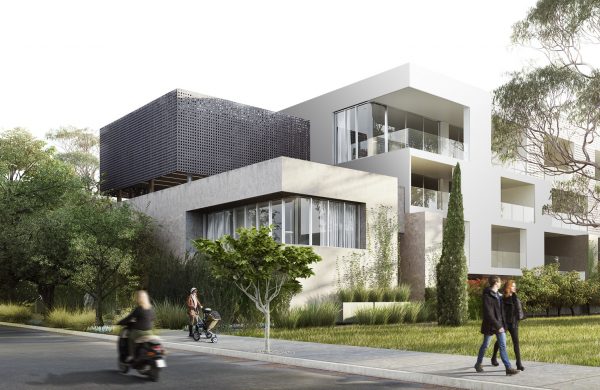 R.D. Olson Construction has announced that it is beginning construction today on a four-story apartment complex at 838 N. Kings Rd.
The complex, which includes 37,000 square feet of space, will have 25 one- and two-bedroom units and below ground parking. Among its amenities will be a car wash and pet wash station, a fitness studio, a yoga room and a third-floor deck with a pool and outdoor kitchen. The complex will also incorporate a theater to host movie premieres and live-streaming events of independent films and film festivals.
R.D. Olson is working with Darmos Properties, Workplays Studio Architecture, Schnackel Engineers, KPFF, Burnett & Young, tk1sc and landscape architecture by Aron Nussbaum Studio on the project. Completion is anticipated for summer 2019.
"Kings 838 is R.D. Olson Construction's most high-end apartment project to-date and reflects our commitment to being at the forefront of multi-unit building trends," said Bill Wilhelm, the firm's president. "We are honored to partner with Darmos Properties to bring a luxury apartment community to West Hollywood equipped with high-end amenities that caters to the local market."