The City of West Hollywood has been awarded a $75,000 state grant from the office of California Attorney General Xavier Becerra to combat the illegal sale of cigarettes and tobacco products to minors. The grant is part of a statewide effort to fund activities that reduce illegal sales. The Attorney General's office announced a total of $37.5 million in grants to be distributed to 71 local entities throughout California.
West Hollywood will use this funding to develop a tobacco training program, inspect licensed tobacco retailers, raise public awareness regarding tobacco use and coordinate operations to identify illegal tobacco retailers.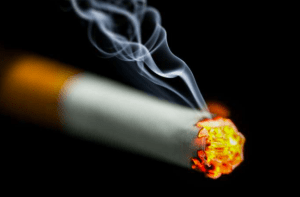 "The next generation — our local students — led the effort by participating in actions to expose retailers who were selling to underage youth," said City Councilmember Lindsey Horvath. "I'm thrilled that the Attorney General has followed their lead by providing new funding for the City of West Hollywood and for communities across California to hold tobacco retailers accountable for selling cigarettes and tobacco products to minors."
The grant program is the result of Proposition 56 — the California Healthcare, Research and Prevention Tobacco Tax Act of 2016 — which came into effect in April 2017, raising the tobacco tax by $2 per pack of cigarettes with an equivalent increase on other products. The proposition allocates $30 million to be distributed annually by the California Department of Justice.
.