The 16 houseguests for the 20th season of "Big Brother" will include two women from Encino and Playa Vista and one man from West Hollywood, CBS announced Monday.
JC Monduix, who describes himself as "a small guy living in a big world," is a 4-foot, 8-inch-tall 28-year-old professional dancer from West Hollywood with more than 23,000 Instagram followers.
"I am going to be the sweetest small guy that everyone would want to hug and kiss," Monduix said.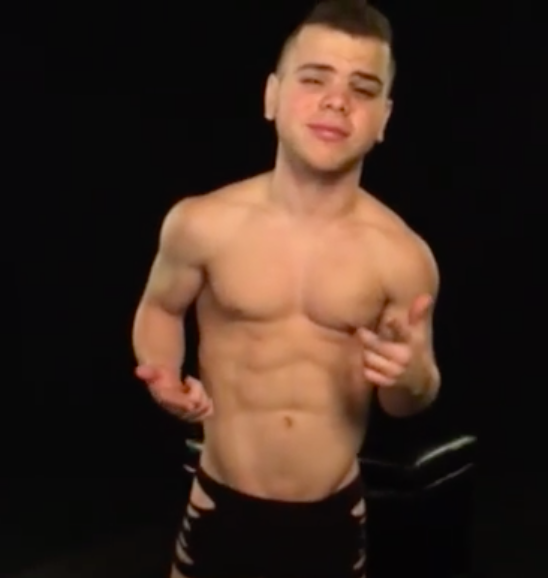 Monduix describes himself as outgoing, honest, and eccentric. He said his favorite activities are going to the gym, watching movies and going to theme parks.
Kaitlyn Herman is a 24-year-old life coach from Encino. She said her favorite activities are taking Pure Barre exercise classes, meditation and watching reality television. She said the three adjectives that describe her are personable, intuitive and dramatic.
The most difficult part about living inside the Big Brother house will be "not having my crystals, essential oils, yoga mat, books or my journal," Herman said.
"I have my daily rituals for self-love and I would have to come up with new ways to make time for myself," Herman said.
Herman said she will "use my intuition, my sensitivity to energy, and my messages from my guides to help me direct which way to move throughout the house," to attempt to win the game.
"I plan to be that person that creates a sense of calm in the house, instead of bad energy," Herman said.
Herman has a blog titled "From Betches To Buddhas."
Angela Rummans is 26-year-old fitness model from Playa Vista who was a pole vaulter at the University of South Carolina.
"I'm very lovable and not afraid to use my sexuality to get ahead," Rummans said. "These are all things that I will keep to myself but eventually, during physical/athletic challenges, it may be obvious that there is more than meets the eye."
Rummans describes herself as spontaneous, scheming and headstrong. She said her favorite activities are playing beach volleyball, spearfishing and oil painting.
Rummans said the most difficult part about living inside the Big Brother house will be the "lack of social media, not being able to talk to my mama and having to release my roster of boy toys in L.A."
Other houseguests include a flight attendant, a former undercover police officer, a cyber security engineer and a Las Vegas entertainer.
The "Big Brother" season will begin with a two-hour episode June 27.
"Big Brother" follows a group of people separated from the outside world, living together in a house on the CBS Studio Center lot in Studio City outfitted with 94 high-definition cameras and 113 microphones, recording their every move 24 hours a day.
One houseguest is voted out each week. The last remaining houseguest will receive the $500,000 grand prize.
"Big Brother" will air at 8 p.m. Sunday and 9 p.m. Wednesday with the weekly eviction show at 9 p.m. Thursday beginning July 5.