Robin Conerly, president and CEO of the West Hollywood Community Housing Corp., is retiring after more than a decade leading that provider of affordable housing in West Hollywood and nearby communities.
Conerly's long-rumored retirement was announced officially today by Karl Lott, chair of WHCHC's board of directors, who also announced that Jesse Slansky, the organization's director of real estate development, will assume Conerly's position.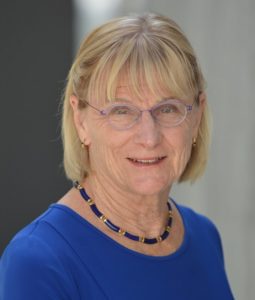 "She has provided WHCHC with eleven years of exceptional leadership and we on the board will miss her inspiration, creativity, and perseverance," Lott said. "Since Robin stepped into this position in February, 2007, we have grown strategically and thoughtfully, expanding our housing portfolio as well as the quantity and quality of services we offer to all of our residents. She has encouraged us to plan carefully and to constantly evaluate our activities and programs to guarantee that they are geared towards achieving our mission of building homes and providing services that move community members from insecurity to stability."
Lott noted that 239 new affordable housing units in six new buildings have been developed under Conerly's leadership. "In addition, there are now six projects in the housing development pipeline which will provide 311 units of housing and supportive services for families, seniors, the homeless and people with special needs.
"When Robin began at WHCHC the staff numbered five and now there are 20 professionals including a robust resident services department of ten whose mission is to provide the support and referrals our residents need to live successfully in one of our apartment communities. Private fundraising was initiated under her watch and since joining WHCHC there have been six successful celebrations honoring people who contributed greatly to the development of affordable housing and to promoting human rights. "
Under Conerly's leadership, WHCHC has expanded to serve develop projects in Glendale and Los Angeles and is planning to develop affordable housing in Beverly Hills.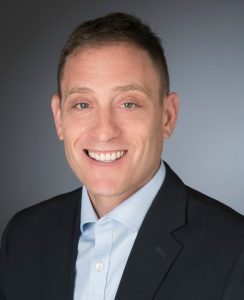 "From the board and staff, to elected officials and community leaders, as well as donors and funders, it has been my privilege to work alongside very talented people all committed to housing and supporting those most in need," Conerly said in the announcement of her departure. "WHCHC will always be near and dear to me and I cheer on the team as they continue to move the mission forward."
Slansky joined WHCHC in the fall of 2010 and became the director of real estate development in 2013. As director, he has been responsible for overseeing all of the organization's real estate development activities including site identification, acquisition and negotiation, pro forma analysis and modeling, budgeting and budget tracking, financial structuring, public outreach and community support, land use entitlements, architectural design, building permits and construction administration, as well as supervision of the development staff. WHCHC's pipeline has a combined development cost of approximately $164 million.
Before joining WHCHC, Slansky was the founder and principal of Abode LA, a real estate consulting firm focused on securing financing for affordable housing developments. Previously, he was vice president of GTO Development, a residential real estate development firm focused on the ground-up development of infill, luxury condominium projects throughout Southern California and New York. Slansky also completed multiple transactions valued at over $2.4 billion during his time as an associate director in the Healthcare Investment Banking group at UBS Warburg (now UBS) in New York.
Slansky is a member of the Urban Land Institute and the Southern California Association of Nonprofit Housing. He received an M.B.A. from the USC Marshall School of Business and a B.S. from Cornell.
"I am honored and thrilled to have been selected as the next CEO," Slansky said. "This is an amazing organization with a wonderful staff, and I am lucky to be a part of it. Our work is so meaningful and impactful on so many people's lives. I know I can speak for the entire staff when I say how sad we are going to be to see Robin go. She has steered this ship with such grace and aplomb, integrity and quality, and her vision and leadership have taken us to the successful place we are now. I look forward to working with all of our stakeholders to continue to build on Robin's achievements in our next chapter together."