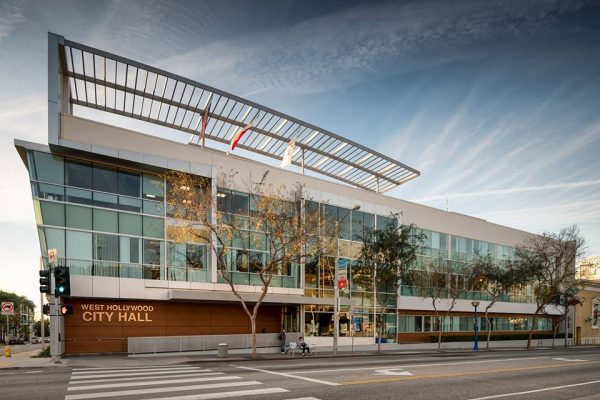 City Hall employees are passionate about working for the City of West Hollywood. About the management at City Hall? Not quite so much.
That conclusion is based on a survey of members of WeHoME, the West Hollywood Municipal Employees Union, which represents more than 160 city employees. It is Local 3339 of the American Federation of State, County & Municipal Employees (AFSCME).
The survey was conducted in March by Insightlink (ISL), a Palm Springs-based firm that specializes in conducting surveys of business and government employees. Of the 164 employees invited to participate, 125, or 76%, completed the survey. A copy of the survey was provided to WEHOville on Tuesday.
A report on the survey notes it contains "a mix of favorable scores in some areas that are partly offset by weaker scores in others. The net result is a work environment that has room for considerable improvement, but that also has some fundamental strengths on which improvement efforts can be built.
"Members are below the U.S. and municipal government benchmarks in terms of overall job satisfaction. Just under half (48%) describe themselves as extremely/very satisfied, well below the recommended target level of 65%. Nevertheless, most envision staying with the city well into the future, citing work they find interesting and enjoyable, fair compensation and benefits and pride in working for the City. Most consider themselves highly committed to the city, with eight-in-ten (79%) extremely/very committed, far surpassing the local government and U.S. norms.
"In contrast, they are far less certain that the city is committed to them, with roughly one-third (36%) believing the city is extremely/very committed to them as employees."
The survey found employees want City Hall management "to do better in terms of recognizing excellent performance, treating employees respectfully, encouraging career growth and caring what is on employees' minds."
In analyzing the survey results, ISL developed four profiles of city employees, which is describes as follows:
— Committed Loyalists are highly satisfied members who intend to stay with the city at least two more years. This group forms the foundation of workplace morale and productivity. Just over four in ten WeHoME members (43%) fall into this desirable mindset, somewhat below both the local government (50%) and US (54%) benchmark norms. Taking steps to improve overall member satisfaction would shift more members into this group.
— Satisfied Opportunists are highly satisfied members who, nevertheless, do not plan to stay at the city. Only 2% of WeHoME members fall into this mindset, indicating that this group does not represent an important risk of turnover for the organization.
— Change Seekers are members with lower levels of satisfaction who plan to leave the organization within the next two years. Nine percent of WeHoME members fall into this mindset, a figure below the US and local government norms. This is good news in terms of keeping turnover low, although improvements in overall satisfaction could drive it down a bit more.
— Dissatisfied Compromisers are less satisfied members who plan to stay at the city and can represent a risk to the organization in terms of morale and productivity. Almost half of WeHoME members (45%) fall into this group, a proportion well above the benchmark norms.
In several areas City Hall employees are very happy with their work.
"WeHoME members have especially high satisfaction with their co-workers (70% and well above the norms) and their work schedules (73%, in line with the local government norm)," the ISL report says. "An above-the-norm two-thirds (67%) are satisfied with the city's commitment to public service.
"Over half are highly satisfied with their immediate supervisor (54%) and physical working conditions (54%), both scoring in line with the municipal government norms.
"Less than half are satisfied with the tools/equipment/resources available (46%, well above the local government norm). About four-in-ten WeHoME members are satisfied with their opportunity to learn new skills and grow (43%) and the division of work within their work area (40%). These scores are near the norms, but since both are also key drivers of members' overall job satisfaction, these are areas that need improvement.
In several other areas WeHoME survey respondents were more dissatisfied than is common among others surveyed.
"Perceptions of the city's attention to safety (39%), overall work culture (39%), opportunities to make suggestions (39%), amount of ongoing training (31%) and level of reward and recognition (20%) are all below the benchmark norms," the ISL report says.
When it comes to management, two-thirds of union members believe their direct supervisor provides good leadership, while only 48% think the city's department directors and division managers provide such leadership. Slightly over half (53%) feel the city's executive leadership, essentially that of City Manager Paul Arevalo, is effective. The City Council is holding a closed session on Wednesday in which it will conduct its annual evaluation of Arevalo's performance.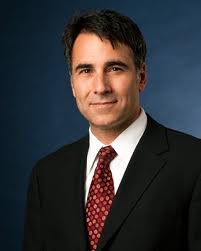 In an interview with WEHOville, Arevalo noted that there have been a number of organizational changes in recent years. Those include the elimination of the City Council deputy system in 2015 and changes after the retirement of major City Hall officials such as Sam Baxter, Assistant City Manager, and Elizabeth Savage, Human Services and Rent Stabilization Director, and the resignation of Stephanie deWolfe, who left her position as Community Development Director to become City Manager in South Pasadena.
"In the last few years we have gone through a lot of changes and the dust is still settling," Arevalo said.
"My employees are my major stakeholders, and if this is how they feel, I am totally committed to making them feel safe and satisfied in their work environment," he said of the survey, which the union had presented to him.
Arevalo noted that organizational development is one of five priorities in the city's proposed 2018-2020 budget along with public safety, addressing homelessness, neighborhood livability and capital project management.
The union's executive board, which is headed by Gloria Aviles, reached out to WEHOville to say it was unhappy with the release of the survey results.
"We are equally disappointed and surprised at the release of membership survey results, which included confidential information," said the board's statement. "We made every effort to ensure security of this information. We do not know how the survey was obtained by WEHOville.
"The intent of the membership survey was to support ongoing efforts to ensure the quality of our workplace and assess the best interests of our members.
"The City Manager has responded positively and is committed to addressing the results of the survey. In recent weeks, WeHoME members, along with the City's executive team, have met and are making strides to move forward regarding the findings of the survey. We look forward to continuing to work with the City Manager, management team, and our members."
The ISL report included anonymous comments by some survey respondents that offer details of their dissatisfaction or of their satisfaction with their jobs and management.
"In the last two years we have had numerous in-house promotions but only of the upper management," said one respondent. "We no longer give mid-level and entry level staff to advance. We have turned into a top heavy organization but we no longer are willing to train staff for the next step. We used to be proactive now we are only reactive. We now wait for the problem to happen and then deal with the fall out."
"I've just been discouraged to see the city manager reward those employees he likes with promotions and ignore those he doesn't like or is indifferent toward," said another respondent. "It seems to be about his personal feelings for someone rather than their work. Meanwhile, managers who are incompetent are either not addressed or they fail upward."
"Parks and Recreation should be taken seriously," said one respondent. "Feels like our division does not get the support it deserves, especially when it comes to staffs' safety. Also while City Hall staff get frontline pay, our division gets excluded from that benefit. We deal with the public seven days a week from morning to night and the high amount of transients who populate the parks."
Two respondents alleged sexual harassment or discrimination without naming the people they were commenting on. "The number of sexual harassment claims against my immediate supervisor is embarrassing. Then the city's follow up attacks the credibility of management," said one.
"This has already been investigated, but the manner in which my manager treats women vs men is obvious," said another. "There needs to be better protection for the employee, as in my experience HR is seeking more to protect the organization. Also, the way my manager comes in late, lies, throws employees under the bus … but none of that can change at the employee level."
"What is most satisfying is the spirit of many of its employees," said one respondent in a positive comment. "Many of the employees are highly reflective of the city's core values. These employees care about the work they do on behalf of the community."
"Having an opportunity to work with fun and creative people," said another respondent. "I feel the city takes care of their employees with good health benefits, pay and a great work environment."
"Working for the city is definitely a great challenge because you deal with so many diff people and each person you deal with has a different reason of coming to the city," another respondent said. "WE are the faces of city hall, and I love dealing with people, anytime I can make a constituent smile or assist someone in need – it makes and satisfies my day. Another great thing working here is that there is always room to grow. The city allows you to attend seminars and or workshops so that you can expand your knowledge for your position."
The survey also asked union members to evaluate their WeHoME executive board.
"Views of the WeHoME executive board are moderate," the ISL report says, "with roughly half of members feeling the board is a trustworthy advocate (55%), provides accurate information (53%), communicates effectively (52%), keeps members informed of WeHoME's direction and goals (52%), focuses on members' needs (50%), sets the union's direction (50%), listens to members (49%) and ensures WeHoME membership provides value (48%).
"Perceptions of communications overall have room for improvement, with one-in-three members extremely/very satisfied in this regard (30%). Similarly, there is opportunity for improvement of the performance review process in terms of both overall satisfaction (28%) and ratings of specific aspects of this key process."