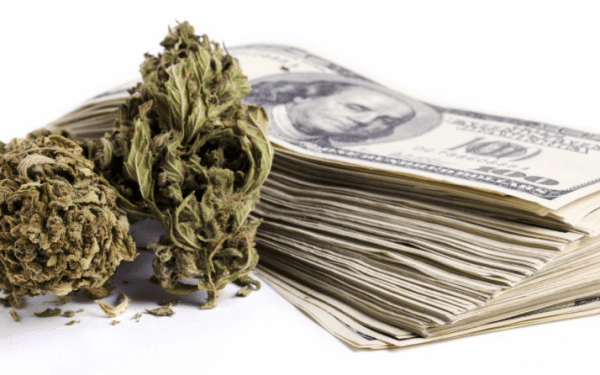 The City of West Hollywood finally has in place a five-member committee to provide an independent evaluation of applications it has received for approximately 300 cannabis licenses, applications that by themselves will generate nearly $3 million in fees.
The City Attorney currently is reviewing the applications to ensure they meet basic criteria. Then the evaluation committee will choose the top eight applicants in each of five categories – medical cannabis sales, recreational cannabis sales, a lounge for smoking cannabis, a lounge for consuming other cannabis products and cannabis delivery services. The city will grant permits to eight applicants in each category.
Successful applicants then must prove that they will be located in an appropriate area of the city (e.g. away from schools) and receive a business license from the city and from the State of California before opening their businesses.
During the application period, the city received 90 applications to open recreational cannabis shops, 80 applications to open lounges where customers can smoke cannabis, 60 applications to open cannabis delivery services, 50 applications to sell cannabis for medical purposes and 20 applications to open lounges where people can consume food and candy laced with cannabis. Applicants in each category other than delivery had to pay a fee of $9.880. Applicants for a delivery fee had to pay a fee of $5,025. Those fees will be used to pay for the time city employees have invested in developing the complex application process and to compensate the evaluation committee members, whose hourly pay will average $175.
Those members, with bios provided by the city, are as follows:
Sam Baxter – Former Assistant City Manager for the City of West Hollywood. Baxterretired at the end of 2015 after working in executive level positions for the majority of his 23 years at the city. Sam has extensive knowledge of the city, its values and the variety of businesses that call West Hollywood home.
Neil Hall – Neil Hall is a senior cannabis consultant with SCI Consulting Group and has over 40 years of experience with local government. Hall has assisted a number of cities in California with establishing cannabis ordinances and implementation guidelines. Hall has assisted cities with drafting cannabis ordinances, preparing submittal criteria, designing cannabis applications, reviewing submittals, and implementing cannabis policy.
Lynne Lyman – Lynne Lyman is the former California State Director of the Drug Policy Alliance. The mission of the Drug Policy Alliance is to advance policies and attitudes that best reduce the harms of both drug use and drug prohibition. The Drug Policy Alliance was one of the co-authors of Proposition 64 and played a key leadership role in the campaign. Prior to the Drug Policy Alliance, Lyman held positions in both public sector and private organizations advocating for criminal justice reform, policy development, and community violence reduction.
Kathleen Rosenow – Rosenow is a founding principal of the Rosenow Spevacek Group (RSG, Inc.), a local government, finance, and real estate consulting firm. Rosenow is retired, but during her time at RSG worked with hundreds of local governments and private sector businesses on economic development, financial and real estate projects, including the adoption of the West Hollywood Eastside Redevelopment Project Area. Rosenow has extensive knowledge of operating successful small businesses including management of RSG for 25-plus years, ownership of a hospitality business in Julian and partial ownership of a brewery in Santa Ana.
Cynthia Wang – Wang is a principal at Studio Ren Architecture, based on Pasadena. She works primarily on hospitality, retail, office, and residential projects. Wang also has experience executing licensing and permitting documents for cannabis facilities in southern California, including the design of dispensaries.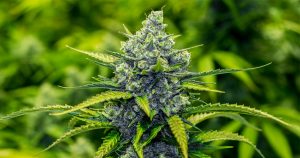 The process was established to ensure the decisions won't be influenced by politics. However some applicants have engaged prominent lobbyists and made donations to City Council members' charities in an apparent attempt to influence them. Thus far, three individuals or businesses interested in obtaining a cannabis license have engaged lobbyists, whose job is to advise their clients on navigating government bureaucracy and advocating for them before elected and appointed government officials. And three cannabis firms have made donations to the Gay Men's Chorus of Los Angeles, a non-profit chaired by Councilmember John Duran that gets major financial support from lobbyists and businesses with contracts with the City of West Hollywood or that have issues before the City Council.
The City Council is only likely to get directly involved if an applicant that is denied a license by the city's Business Licensing Commission appeals that denial to the Council. Members of that commission are appointed by the Council.
Other applicants with no West Hollywood connections have engaged local business owners as "minority partners" in an apparent effort to improve their chances of getting a license. The complex system for rating applications includes 12 points out of a total of 200 for various forms of community engagement. One local business owner has told WEHOville that he will receive substantial cash bonus if the application in which he is participating is approved.
Given the number of applications and the complexity of the process, the city hasn't set a date for announcing the winners. However, that date is likely to be sometime this summer.