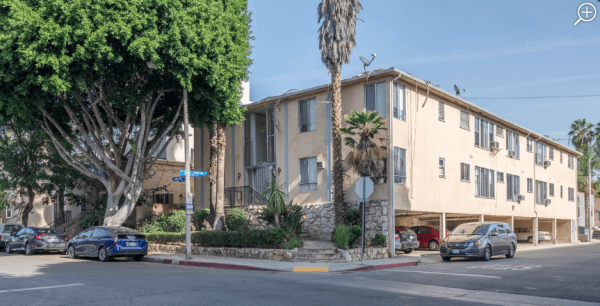 A 12-unit apartment building at 1000 N. Curson Ave. has been sold for $3.5 million.
The sale, first reported by the Bisnow real estate website, was conducted by Marcus & Millichap's Sam Liberow, who represented both the buyer and seller.
The building was built in 1954 and according to Loopnet.com, another real estate website, the average rents are $949 for a studio apartment, $1,169 for a one bedroom/one bath unit and and $1,685 for a two bedroom/two bath unit. It sits on the corner of Curson and Romaine.
Curson 1 LLC, a corporate entity whose owner has not been revealed, purchased the property from an unknown owner.