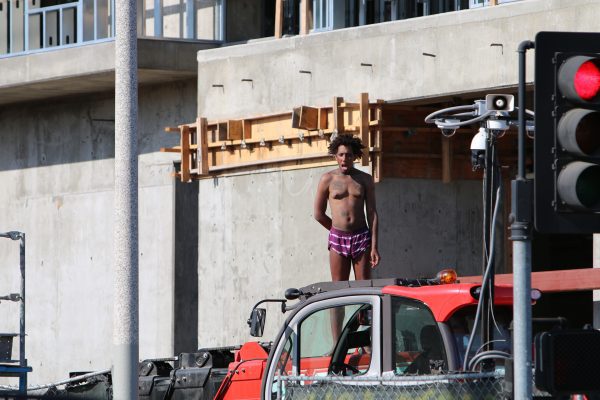 LAPD's Hollywood division and LA Fire Drpartment Station 27 went to the intersection of Santa Monica Boulevard. and Las Palmas to respond to a report that a transgender woman apparently had climbed on top of a construction crane and refused to come down.
The crane is being used for a major new construction project. Workers could be seen nearby waiting for the standoff to end
The woman was on top of the crane for approximately three hours until offices finally convinced her to come down. She was taken into custody by LAPD. Traffic on Santa Monica Blvd was shut down for several hours while officials attempted to talk the woman into surrendering.
CORRECTION: An earlier version of this story said the crane mentioned was on the construction site for the LA LGBT Center's new Anita May Rosenstein campus. That is incorrect. The crane is located at a nearby construction site for another project. The story has been corrected.