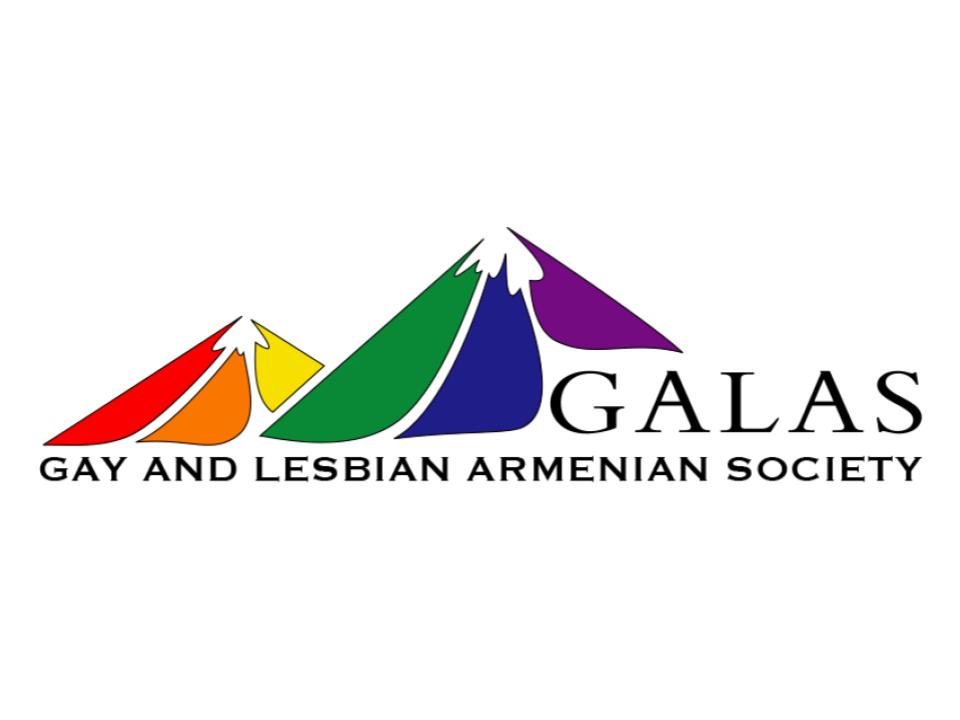 The Gay and Lesbian Armenian Society (GALAS) will celebrate its 20th anniversary in Glendale on June 2.
The event will be held at the Vertigo Event Venue, 400 W. Glenoaks Blvd. in Glendale beginning at 7 p.m. It will be hosted by comedians Lory Tatoulian, Mary Basmadjian and Movses Shakarian. Tickets, $150, can be purchased online.
Special honorees at this year's event are:
— Gay comedian, actor and impressionist James Adomian, best known for his work on "Comedy Bang! Bang!," "Chapo Trap House," "Last Comic Standing" and "The Late Late Show with Craig Ferguson." Adomian, the grandson of Armenian-American mathematician George Adomian, is a proponent of LGBTQ rights who recently criticized SNL for not casting an openly gay man in 30 years.
–Mamikon Hovsepyan, executive director of PINK Armenia and Armenia liaison for GALAS, who will be honored for his role in safeguarding LGBTQ and human rights in Armenia. Hovsepyan, one of the leading activists in Armenia, will be traveling from Yerevan to Los Angeles for this special occasion.
–Transgender Army reservist Rudy Akbarian, who recently spoke out publicly against President Trump's plan to ban transgender individuals from military service. Akbarian has been an active member of the LGBTQ community, working with the Los Angeles LGBT Center, helping homeless youth find employment.
–Azad Mazmanian, a member of the Armenian LGBTQ community who was the first organizer to form a social circle in the 90's, which eventually evolved into GALAS.
Performances include Element Band, known for its distinctive musical arrangements that preserve and popularize traditional Armenian songs. There also will be a special performance by L.A.-based aerialist Artoor Voskanian.
Over 20years ago, a small group of LGBTQ Armenians felt the need for an organization that would create a sense of community and belonging. At the time, many LGBTQ Armenians had been ostracized from their families, friends and the Armenian community at large. What started as mostly a platform for social interactions, grew quickly into an organization that has become the leading voice for the Armenian LGBTQ community in Los Angeles.
GALAS has launched various programs aimed at empowering members of the community. These include free-of-charge psychotherapy services, college scholarships, outreach to public schools with significant Armenian student populations, "coming out" support to individuals and their families and showcasing talents within the arts.
This year will mark a renewed pledge to building bridges between GALAS and other LGBTQ and Armenian community organizations. GALAS also plans on doing more in terms of uniting LGBTQ Armenians worldwide by creating affiliate chapters. Raising awareness of the plight of the LGBTQ community in Armenia and throughout the Diaspora is also a priority for the GALAS. In recent years, a close partnership with the Yerevan-based PINK Armenia NGO has been developed, which aims to provide support for the full protection of the rights of LGBTQ people in Armenia.
GALAS has launched a $1,000 Angel Donor campaign in honor of its 20th anniversary and hopes to secure a minimum of 20 donors who share the organization's vision of empowering members of the Armenian LGBTQ community. To learn more about GALAS and tax-deductible contributions, please visit www.galasla.org.